Metro Exodus Enhanced Edition promises 4K 60fps ray tracing on PS5 and Xbox Series X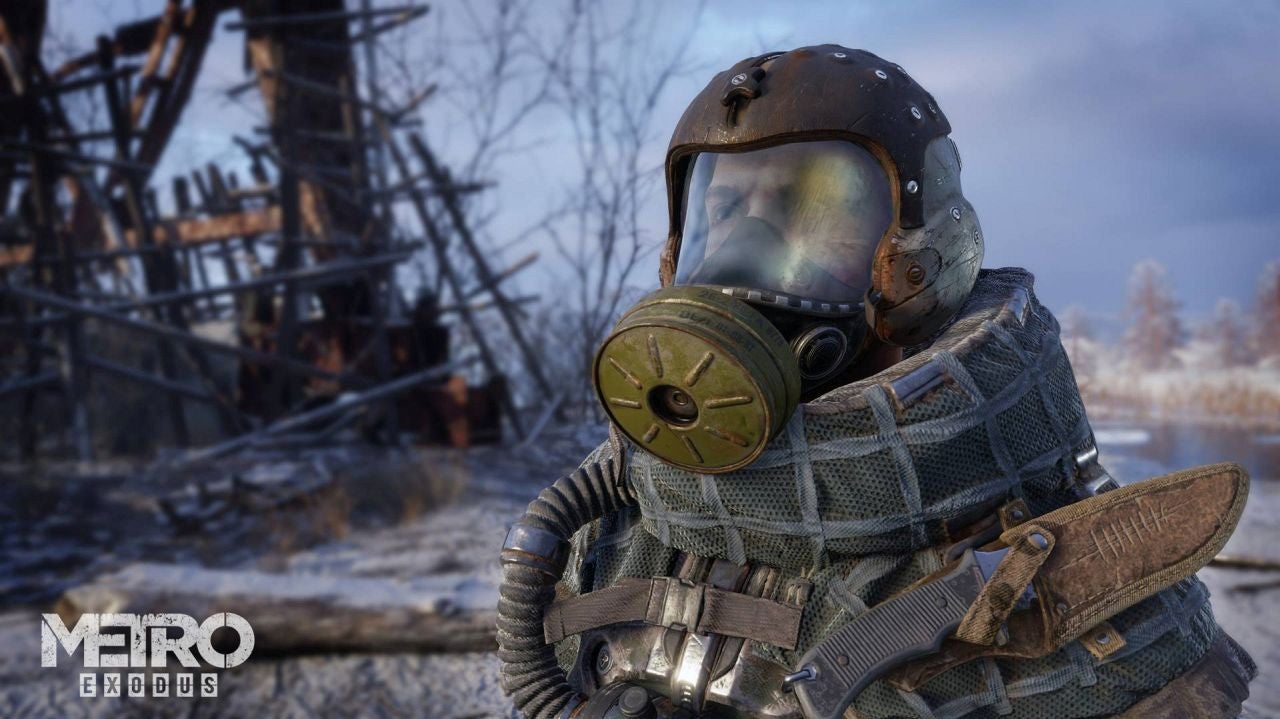 4A Games has revealed more updates about Metro Exodus Enhanced Edition for PS5 and Xbox Series S|X, which will include 4K resolution, fully ray-traced lighting, and more besides.
As per a new statement on 4A Games' website, the next-gen version of the game will have full ray-tracing support for practically every light source in the game, which should help immerse you more than ever in its ruined post-apocalyptic world.
As was hinted at last year, the next-gen version of the game will also feature optimised shaders, 4K textures, and a FOV slider for those of you that want more control over the bits of the game you can see (especially in those spider-infested tunnels...)
It seems that transparent surfaces and 'atmosphere' (think fog and so on) will also react well to these new lighting improvements, and the game will also support GPU fp16 and DX12 whilst running with better loading times and featuring a suite of bug fixes too.
The folks at 4A Games certainly have been busy!
For those of you eager to play on Metro Exodus Enhanced Edition on PS5, the upgraded game will also come with DualSense support. "Anyone who's frantically tried to pump up the pressure on their Tikhar in the middle of a pitched battle will be able to imagine the kind of thing we're aiming for," said 4A. Good luck pumping up the pressure in your gun with raiders breathing down your neck, then.
Don't expect 4K on Series S, though. "We're targeting 1080p on Xbox Series S, but the other benefits above will apply, including 60 FPS and full Ray Traced lighting throughout," says the developer. The fact we can get enhanced lighting and ray-tracing in 1080p on Xbox Series S suggests Microsoft's entry-level machine is still a very capable little console, though.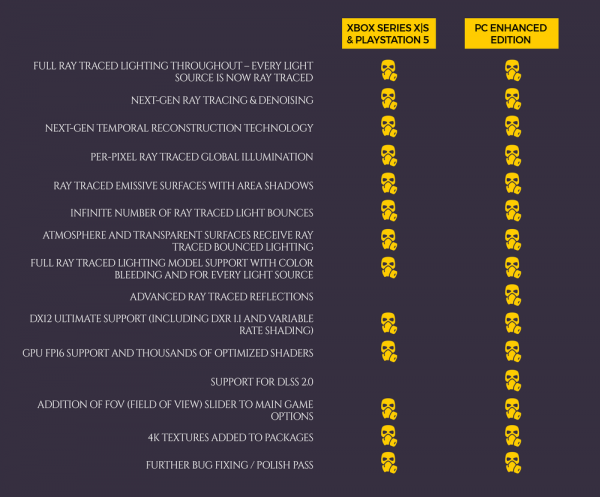 On PC, the Enhanced Edition will be an entirely new game offering the same advanced features. It will also support DLSS 2.0, something the original release never got. In fact, this version of the game will be so advanced, you're going to need a ray tracing-capable GPU as a minimum.
Better yet, the game will be completely free to anyone that's already purchased the original Metro Exodus on any platform. All you'll need to do is download the upgraded version of the game file once it's launched.
Speaking of which, 4A Games expects the upgraded version of the game to launch later this year.
Our own Alex Donaldson gave the game an 8/10 when it landed back in 2019, and you can read our Metro Exodus review here.