Metal Gear Survive is The Phantom Pain with added co-op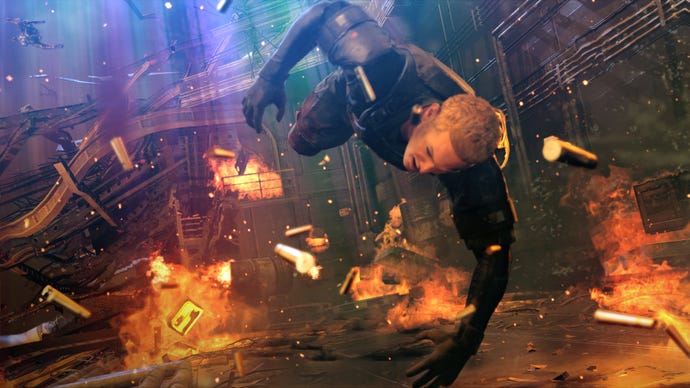 Konami promises gameplay of Metal Gear spin-off isn't that much of a departure for fans.

Konami's surprise reveal for Metal Gear Survive yesterday may have ignited the internet's angriest fans, but the publisher has said it's not that much of a departure from the Metal Gear Solid players will recognise.
Speaking during Gamescom, Konami said that Metal Gear Survive will feel like the last release in the series, The Phantom Pain, but with added four-player co-op and a survival theme.
"The gameplay is very similar to Metal Gear Solid 5: The Phantom Pain and will have a lot of those aspects for sure, and we're going to add on that co-op gameplay in-tune with that," said Konami's Richard Jones.
"Most of the gameplay will be focused on co-op play. So trying out missions with different styles, working with each other to experiment with tactics, that kind of thing. In general there is a lot of replayablility around trying different missions from a progression standpoint, from a tactical standpoint with three other friends."
The publisher has already confirmed that Metal Gear Survive won't be a full-priced game, and is part of an experimental approach first applied to Metal Gear Solid: Ground Zeroes.
"It's a side-story, a spin-off if you will, that takes place in an alternate timeline," said Jones. "We're going to incorporate the whole theme of survival."
Asked whether we can expect wackier spin-offs using the Metal Gear brand, Jones said Konami is just focusing on Survive for the time being and joked that there's no plans for "a Metal Gear Puzzle Fighter just yet."