Mass Effect 2 Firewalker DLC pack coming March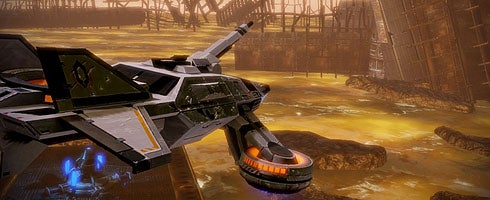 BioWare's announced another batch of Mass Effect 2 DLC, this time centred on the Hammerhead tank.
The free content will include five missions based on the vehicle, which "hovers over the battlefield at up to 120 kilometers per hour and features a guided missile system ensuring accuracy even during aggressive maneuvering."
You'll be playing this in late March. The DLC will be delivered via Mass Effect 2's Cerberus Network.
This is the second bunch of content confirmed for the all-consuming RPG, the first being a shotgun and armour set announced earlier in the month.
If you're not playing this yet, you should ask yourself why not. If record sales and the "people won't shut up about it" gauge are any indicator, you're missing out.