Mass Effect 2 apperance pack announced as DLC for March 23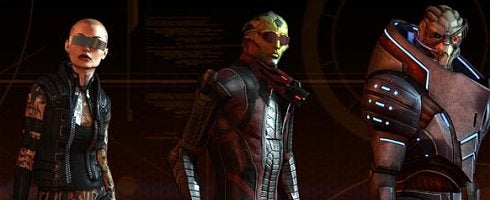 BioWare has tweeted a photo of some new Mass Effect 2 DLC, and what it's calling an appearance pack.
Here's the tweet:
New ME2 DLC announced. New appearances for Thane, Jack and Garrus as an appearance pack. Coming March 23.
This is on top of the Firewalker pack releasing the same day, and Kasumi's Stolen Memory on April 6.
The Alternate Appearance pack runs $2 and features new outfits for Garrus, Subject Zero, and Thane. After that the 12th member of Shepard's squad, Kasumi Goto, will be skulking in the shadows early April.