Man gets cock out in GTA IV: The Lost and Damned [Update]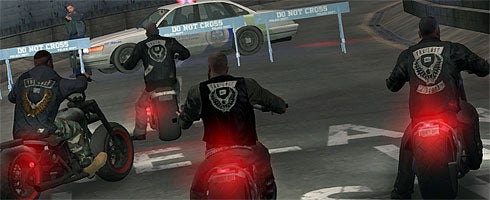 Update - There's video of it after the break.
Yep, that's what it says. Kikizo's reporting that GTA IV's first bit of DLC features an actual penis. Well, a virtual penis, but you know what we mean.
We can hear the Daily Mail's twitching heart from here.
Full details after the break. Be warned. There's a spoiler here, so don't look if you care about such things.
The scene, which players will encounter about a third of the way into the game's substantial 10-hour-plus story, sees protagonist Johnny Klebitz' first encounter with a new character, Congressman Thomas Stubbs. Stubbs has just received a back massage from an unknown lady, and goes about discussing business with Johnny entirely in the nude.

What makes it so surprising is that throughout the scene, nothing is seen for the most part, so it's just Rockstar's typical dry sense of humour; its loves flirting with controversy, and that comes across in all but the briefest glimpses of just the top of Stubbs' pubic region.

And then, right at the end of the scene, BANG: Rockstar stops 'flirting' with controversy and gives it a full on facial. Full-on cock and balls, on your screen, on Xbox 360, in GTA IV.