Lost Planet 2 awards player for not selling game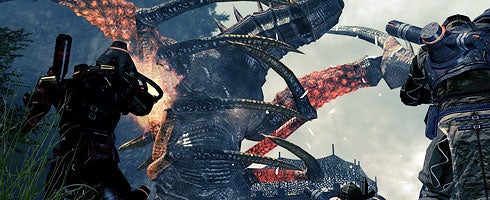 Capcom's added a Trophy and Achievement to Lost Planet 2 that awards you for not selling the game for six months.
As spotted over at Siliconera, the "Running Through 6" bronze Trophy - and equivalent 360 award - lands when six months have passed after you've started play.
Inevitably, though, it's been immediately cheat-ified, according to Hachimaki:
1. Before starting the game, remove the LAN cable and set the clock seven months back.
2. Create save data file.
3. Return to the dash board, connect your LAN cable, and connect to Live.
4. Start up the game and load up the save file.
The ruse seems to be just the latest publisher trick to fend off the used game market, with EA and THQ now starting to charge secondhand buyers to play their games online.