EA Sports Online Pass required if you want to play future EA Sports games online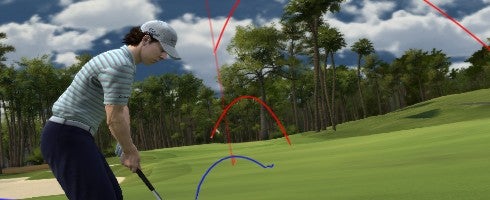 Like some of the athletes its game depict, EA's Project Ten Dollar appears to have gone on 'roids.
Unlike those juiced-to-the-gills "athletes," however, EA's not being quiet about it. Instead, the publisher's named its new program the EA Sports Online Pass, and has outlined the new big bad wolf to used gaming's three little pigs with a handy FAQ.
The gist of it, though, is this: starting with Tiger Woods PGA Tour 11, EA Sports titles will require an Online Pass - one per game - in order for you to access any and all online features. This, of course, includes online multiplayer. The implication, then, is that if you decide to buy a used copy of EA's latest ode to all things golf, you'll have to shell out an extra ten dollars if you want play put-put on Xbox Live or PSN.
Interestingly, GameStop seems to have finally taken a long, hard look at the writing on the wall, and has decided to support EA's new initiative.
"GameStop is excited to partner with such a forward-thinking publisher as Electronic Arts," said Dan DeMatteo, Chief Executive Officer of GameStop in EA's announcement. "This relationship allows us to capitalize on our investments to market and sell downloadable content online, as well as through our network of stores worldwide."
The runway's clear. Pigs, prepare for take-off.