EA Sports: Tiger Woods scandal had no effect on PGA 10 sales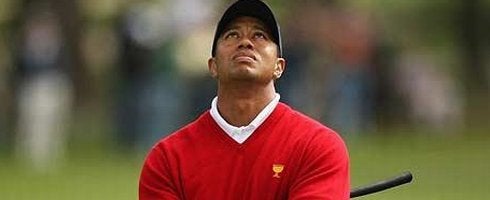 EA Sports' Peter Moore has reiterated the company's stance on Tiger Woods, stating that he is very important to the business and his indiscretions did not effect sales of the PGA 10 title.
"We haven't seen an impact", he told Gamespot. "We looked at December sales and then we looked at the year as a whole. The situation with Tiger unfortunately happened over the Thanksgiving holiday going into the holiday selling period, but there was no degradation of sales we could see. Overall franchise sales for calendar year '09 were better than '08.
"Like all golf fans and people involved in the business that is Tiger Woods, we wish him the best with some of the challenges he's going through with his family right now, and we give him the privacy he asked for as regards his indefinite leave from golf. But we also hope to see him back on the course as soon as possible.
"He's very important to the business of golf, and those that rely upon him are very eager to see him back. But it's going to be his call when he comes back".
Moreover, Tiger Woods PGA Tour '11 was announced yesterday for PS3, iPhone, Wii and Xbox 360 - but absent from the list, was PS2 and PSP.
"We've announced the platforms it's definitely coming to, and that's 360, PS3, the Wii, and the iPhone. We're just trying to look at what platforms we feel are appropriate. If there are any omissions, they've been done for a specific business purpose.
"Right now, we're announcing what they're on rather than what they're not on.
"We look at all the platforms we think this game is most appropriate on and have made the announcements accordingly. If there's something omitted, it may be that we're going to announce it later for whatever reason"
Game's out this summer.