Keanu Reeves says games don't need legitimizing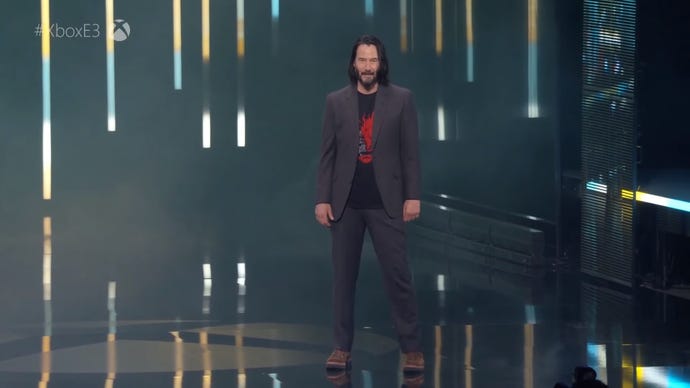 The games industry is lucrative and impactful and doesn't need the endorsement of Hollywood actors to be legitimized, according to Keanu Reeves.

Reeves made headlines this week when developer CD Projekt Red revealed during the Xbox E3 briefing that he's playing Johnny Silverhand in Cyberpunk 2077. In an interview with BBC Newsbeat, Reeves talked a little bit about his character in the game, and the reaction to his on-stage appearance. During the discussion, the interviewer asked Reeves if he felt video games need the involvement of Hollywood actors to be legitimized.
"I don't think they need legitimizing," Reeves said. "If anything, I'd say it's gone the other way. It's more of the influence gaming's had on... let's call it Hollywood."
Reeves cited motion capture and performance technologies, which are frequently used in both the film and gaming industries. Specifically, he mentioned Marlon Brando's performance in the 1978 Superman film, a production that digitized the actor so he didn't even need to be present to make it in a shot.
"We're seeing in Hollywood now so many performances where they're either ageing or making other performers younger," Reeves said. "The elasticity of performance and time and what you look like and who you are... it's getting more complex."