Kazunori confirms the impossible: GT5 goes gold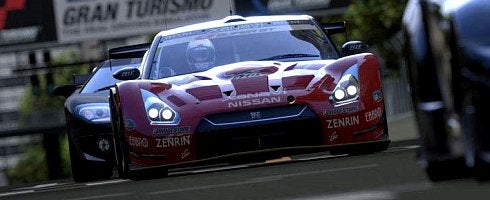 Not out before Christmas? Next year? Bah fooey! Kazunori laughs in your face!
Polyphony boss Kazunori Yamauchi has confirmed to Jalopnik that Gran Turismo 5 has finally gone gold. As in pressed on discs and out the door.
This is actually happening, kiddlewinks.
"The discs are being stamped as we speak," he said, with the site carrying a picture of him at SEMA indicating a stamping motion to show the discs are being pressed.
Earlier this evening, Eurogamer carried a report from several sources saying the racer would not be out in time for 2010.
But yip, this is happening. This is now going to come in 2010 after all.
Still no exact date following last month's delay, but we'll email SCEE.