Joe's Adventures DLC pack adds more story to Mafia II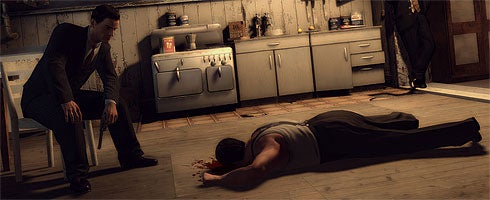 2K Games today announced a third story-oriented DLC pack for Mafia II, which is slated to release later this year.
Titled Joe's Adventures, the content will be downloadable from PSN, XBLA and Steam.
The pack will offer a story-based adventure with you put in the footsteps of Joe Barbaro, the childhood best friend of the main game's protagonist, Vito Scaletta.
The story will follow the events during Vito's time in prison, and will see Joe uncover the truth behind Vito's prison sentence and what's really going on in the Clemente family.
Promising a "dramatic storyline" with "intense arcade style" gameplay, the DLC will unlock several new locations to explore in Empire Bay, which includes a train station, the cathouse, a boat yard, a lakefront and some new buildings which were not visible before.
Several new items will also be available in the DLC, such as new clothing, collectibles and additional classic tunes from the forties and fifties.
No concrete release date or pricing details were provided.