Jax is back in Mortal Kombat 2011 and badder than ever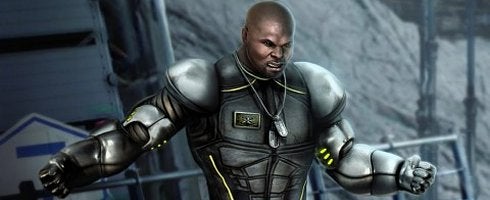 Ed Boon has revealed the return of Jax, a.k.a. Jackson Briggs, for Mortal Kombat 2011 in the latest edition of GameTrailers TV.
Apparently, the classic character is "bigger, and more bad-ass than ever" as well.
Check him out in action in Chapter 2 on GameTrailers TV.
Boon lets slip in the interview that there's going to more characters in the game than have been revealed so far: "somewhere in the 20s" to be precise, but there isn't a final number just yet as more characters will be thrown in there via DLC.
Sounds awesome to us.
Mortal Kombat 2011 is slated for release next year on PS3 and Xbox 360.
Thanks, Joystiq.