Itagaki says he can't "make a game without" his favorite vices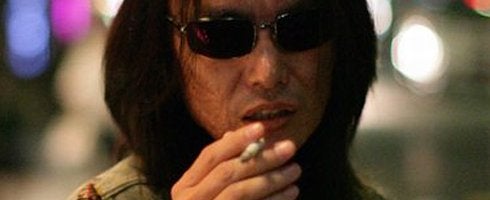 Tomonobu Itagaki has revealed to 1UP that some things are just so important, that he cannot create a game without them.
For him, this entails: cigarettes, coffee, drinking, and gambling.
Throw in women and you'd have yourself a real-life walking, talking Bender we reckon.
When asked how important those things were to his personal well-being, Itagki replied: "It's already clear. I can't make a game without all of them.
Itagaki also hinted around that the game he is currently working on with his new studio, Valhalla Games, has apparently been in production quite a while.
"I don't mind giving you a hint", he replied when asked how far along the game's getting.
"During this period I've consumed at least 1,000 shochu sake bottles. I've also shot a million photos with my D-SLRs (Digital Single-Lens Reflex cameras). I've put over 2,000 train cars on my railway model layouts.
"I'll leave the rest to your imagination".
Let's just hope for his liver's well-being that more than one bottle of sake isn't consumed per day.
No word just yet on what the game is or when it will be out.