Itagaki says Devil's Third is currently in the "basic preparation" stage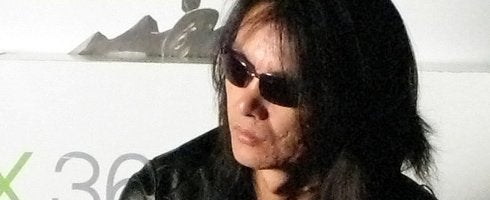 Tomonobu Itagaki has joked to Famitsu that Devil's Third is currently 11 percent finished.
Speaking with the magazine in lieu of going to TGS, Itagaki said the development process for the game is being broken into four different stages, and the release is a ways off still.
"It looks like it's still a ways off," he said. "We'd like to release it as quickly as possible, but we want to make something great, so please wait a bit. What I can say is that at present it doesn't look like it will be released next year. However, the amount of time we make you wait will go into making a game that makes everyone happy, so please look forward to it."
Currently, Valhalla is gathering the "required materials" to make the game, and once the development style's hammered out, production will start moving full tilt.
"We're currently in the 'basic preparation' state," said Itagaki. "This is about to finish, though, and we can jump right into full scale production. Once that happens, I'll suddenly be able to give a 70 percent-complete figure."
THQ announced Devil's Third back in June, and gave it a 2012 release window during a call to investors the same month.
In case you missed it, here's VG247's E3 interview with Itagaki and THQ's Danny Bilson.
Thanks, Andriasang.