Irish Herald calls RDR's town drunk stereotypical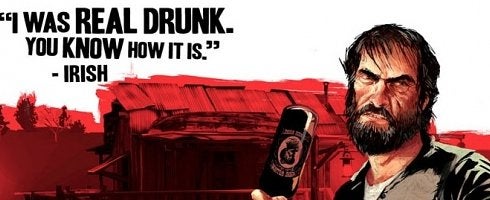 The Irish Herald has called the town drunk in Red Dead Redemption a "Paddy stereotype".
Any stereotype present in a Rockstar game shouldn't shock anyone, as most of its games, especially the GTA series, are riddled with 'em - all in good fun of course.
While not really slamming the game for Irish, the town drunk in the game, it does say this:
The stereotype of the drunken Paddy will again be taken advantage of, as the game's town drunk is called "Irish".

On a popular gaming forum, the "Irish" character is described as "the town drunk. Usually found stumbling around and getting into trouble with sober townsfolk while attempting to talk his way out".
If you read the rest of the article, it doesn't mention anything else about it, yet the headline claims the stereotype "sours" the launch of the game.
Apparently, it didn't sour it too much, because the game seems to be doing well in the UK and Europe, despite shortages.
Thanks, GamePolitics.