Interview: Bungie on signing with Activision for a decade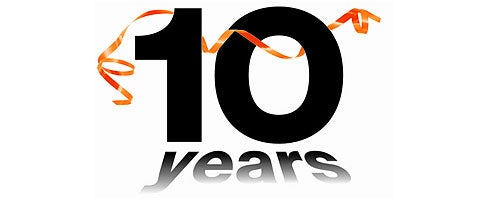 Earlier today, Activision shocked the news community with the signing of a 10-year, multi-platform exclusivity deal on Bungie's next big game IP. We just got off the phone with Bungie's Brian Jarrard. Get the full conversation after the break.
Here's the full audio of the interview. Apologies for the quality of the line. You might have to "tune in" a little. There's a full transcript below. Get all the details on the announcement here.
[audio:http://assets.vg247.com/current//2010/04/bungie.mp3|titles=bungie]
VG247: Congratulations, first of all. Redefining the megaton, there. You must be thrilled.
Brian Jarrard: Well, thank you for that. Yes, it's the exciting next step in defining Bungie's next chapter. It's great to know that we can actually execute on the creative vision that we have for our next universe, and know that we have a way to get it out to as many people as possible.
I'm going to ask you this straight off the bat, and please don't be offended.
Brian Jarrard: OK.
There's been a gigantic amount of controversy at the moment concerning what's been going on at Infinity Ward.
Brian Jarrard: Yes.
Quite frankly, doesn't that put you off working with Activision?
Brian Jarrard: You know, I can't personally comment or speculate about any of the happenings taking place there. I don't really know any more about it than I've read on the internet. But our relationship in this process started about nine months ago, so it's the culmination of a lot of discussions and a lot of hard work on both sides. I think ultimately what's most important to us is that we were able to establish a partnership and a deal that allows Bungie to keep its core values and the things that are most important to us, to make sure that we own our own IP, that we remain an independent company, and that we basically have creative control to realize the vision for this next universe.
I think it's impossible to draw a straight apples-to-apples comparison. We're focused on having the best deal for our future, and I really can't speculate or second guess on what may or may not be happening between Activision and Infinity Ward.
It was reported at the time you split from Microsoft that Microsoft would have first refusal on publishing future Bungie games. Did Microsoft turn this IP down, or did the fact it was a multi-platform deal mean it was impossible for Microsoft to publish it?
Brian Jarrard: I can't actually get into details on our contractual relationship with Microsoft. I can tell you that we continue to enjoy a very good relationship with Microsoft. Obviously, we have a lot more work to do together for Halo: Reach, and certainly we did speak with Microsoft in addition to other publishers in the past year to see who would be the best partner to align with for our future project. Ultimately Activision came out on top, because they were the best fit for where we wanted to go, and in terms of what's most important to us - such as owning our own IP and having creative control over the projects we're creating and remaining independent - [inaudible] people working in the creative space, the ability to bring our universe worlds to as many people as possible across multiple devices was very exciting for us, and was a very important part of where we'd like to go with our future.
So, with all those things said, Activision kind of emerged as the clear best choice for us to partner with.
You've been working on this deal for nine months, as you've already said.
Brian Jarrard: Yes.
So, we're looking at something pretty complex here, that's going to stretch over generations of hardware. Is that correct?
Brian Jarrard: Yeah, it's a ten-year partnership, and we're looking at making a long-term investment and creating a brand new universe that we think will be rich and will have a lot of stories to tell and that people will want to spend a lot of time in it. So yeah, ultimately, with something that has that long a time-span and a vision, we're going to have to think about how we bridge that technological leap, and thankfully we have some of the brightest minds in the industry that are already thinking about that. Activision can bring a lot of great multi-platform technical expertise to the table as well. It's definitely a discussion that we're already having right now and it'll be an interesting challenge, but if anybody can solve that, I'm sure our guys can do it.
Ten years is an awfully long time to commit to a "universe," as it keeps being called, and you've said that you want people to spend a long time in it. The natural conclusion is that an MMO, right?
Brian Jarrard: No, I'm not going to confirm or deny that. [People] thought that Halo 3 was an MMO [inaudible] persistent, and Reach even more so. Certainly, we're looking at... Bungie has a pedigree of online experience and a pedigree of social and community interaction, and our future is to build on our strengths. And, obviously, Activision has a lot of expertise in the online space as well. It's a little too premature to peg a genre or a specific type of game. We're not quite ready to have that discussion yet.
When are we going to see the first proper details? Is the game going to be shown at E3?
Brian Jarrard: You know, it might be. It's really important for us that we don't lose sight of Reach. We have a lot of work to go, and the vast majority of our team is still very much crunching hard on Reach, so I can tell you that this year is going to be pretty much all about Reach for us. We're really excited about the way the game's shaping up, and we have a long way to go, a lot of work to get done, and we don't want to lose sight of that.
The term sheet was final and we could make this announcement, but the focus will quickly return to Reach, and I think it'll be sometime after before we're able to start talking about our new game.
Is this the end of your involvement in Halo? Is Reach going to be a cut-off point, or do you remain committed to Future products?
Brian Jarrard: So, Reach, for all intents and purposes, is definitely Bungie's final Halo game. Right now our plan is that the majority of our team at the conclusion of Reach will roll right into production on our next big universe. We have Jason Jones and a lot of the original guys who were on the core Halo [inaudible] who have been working on bringing the framework and the bones of what we're going to do next in anticipation of having to receive the full might of the studio.
When Reach concludes, of course we're still going to have some people, a chunk of the team that's going to be focused on supporting Reach and supporting that community. We definitely have a relationship there. In some degrees we owe it to our fans, and that's Bungie's way, to make sure that we do right by our game and by our fans. So, if you like [inaudible] we'll start have an attachment to Halo: Reach, but we definitely won't be producing any more Halo projects beyond Reach.
Do you think that this is going to be the preferred model for triple-A developers, whereby they sign an IP deal with a publisher as opposed to simply selling to the publisher in the same way Infinity Ward did?
Brian Jarrard: Honestly, from [Activision's] perspective, there just aren't that many developers out there that are going to be even in a position to try to put together a deal like this. You can probably count them all on one hand. I think a lot of people would probably like to be in that kind of situation, but from our perspective it's the best of both worlds. From our time with Halo, we learned a lot through that process, that's why it became very important, even with the constitution of our studio, that we would own the things that we create. That was a key point for us.
As far as saying that's the way things are going to go, I want to say it's probably not, just because there are many developers that can pull off a deal like that, and not that many publishers that would be willing to entertain [audible] like that. Based on our track record and our ability to create big games that are consistent and reliable, we were able to find a match with Activision to take this next big leap.
Have you been getting up to speed on PS3? Obviously, you're incredibly used to 360, but now that you're going multi-plat have you been having to get up to speed with PlayStation 3 technology?
Brian Jarrard: It's obviously a big deal for us to be able to expand our next universe across multiple platforms. Again, one of the appeals when we talk about Activision is that they have a lot of expertise with publishing across multiple platforms, and, it's really something that we're going to have to keep ramping up on, and investigating, and learning more about other devices and platforms. But it's exciting for us to have this opportunity to reach an even larger audience and create interesting connections with our fans and our games.
I'm going to ask you one more question.
Brian Jarrard: OK.
This is a question from one of our readers. Who do you think would win in a fight between Master Chief, Marcus Fenix and Captain Price?
Brian Jarrard: That's a tough one. Of course, I'd have to go with Master Chief. It'd be blasphemy not to, but he does have the armour, and he's been through an awful lot. He's the last remaining Spartan and he's the saviour of humanity. He's got a lot going for him, not to mention Cortana watching his back. So I'd pick Chief all the way.