Interactive comic to bridge story between Mass Effect and PS3 version of ME2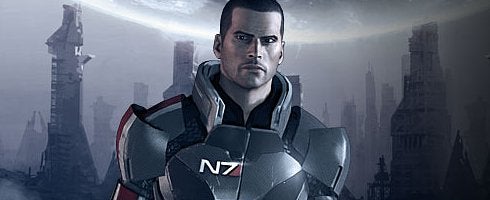 Nathalie Edelmann, a moderator over on BioWare's Social Network, has said the PS3 version of Mass Effect 2 will compensate for the lack of a storyline connecting the first iteration of the game, considering it wasn't released for the console.
According to Edelmann, per producer Casey Hudson, an interactive comic from Dark Horse will relay the events of Mass Effect before the second game came out, and it will allow the player to "make various choices that they'd normally make if they were able to play the first game".
It was also revealed Kasumi's: Stolen Memory, Overlord, and Lair of the Shadow Broker will be included on disc, along with a code allowing players to access all DLC published via the Cerberus Network will be included with the disc.
A new mission, which has about six hours of additional playtime, will also be made available to players.
Granted, it's likely the information is accurate since the person posting is indeed a moderator on the German portion of the forums, but we'll still send a mail just in case.
Mass Effect 2 on PS3 is slated for release in January.
Thanks: ScrawlFX, Gekidami.