How to Play Stardew Valley Multiplayer on All Platforms
We show you how to play online multiplayer on PC, Nintendo Switch, Xbox and PS4, and everything else you'll need to know.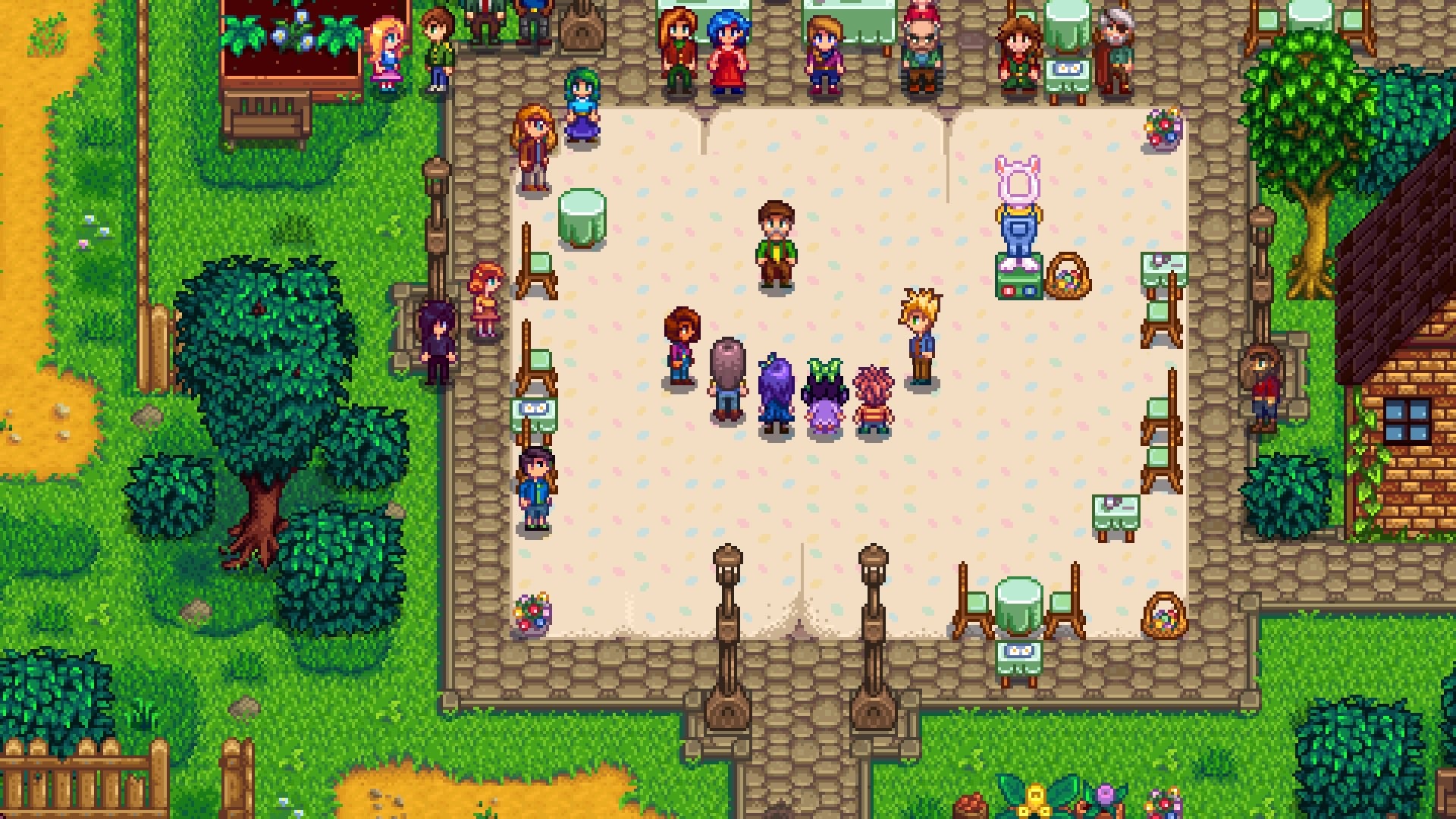 Running a farm in Stardew Valley used to be a solo experience, but now you can play with friends to build up your own land by connecting online. We'll show you how to set up and play online multiplayer here, whether you're playing on a console or a computer.
How to Play Multiplayer in Stardew Valley
Stardew Valley draws a distinction between single player and multiplayer farms, meaning that you can't just invite players into your save file without converting it into a multiplayer one. Of course, you can always start a new Co-op farm from the ground up, done by selecting "Co-op" from the main menu and choosing "Host". You'll essentially start a new game, one that you can then invite players into. You'll also have the option to choose how many cabins there are in your farm, which corresponds to how many players you can have in the game. Four cabins means up to four players.
It's important to remember that, depending on your platform, you might need a subscription service. Players on PC won't need to worry about such things, but if you're playing from a console, you'll need either PS Plus, Xbox Live Gold, or a Nintendo Switch Online account.
Once the farm is set up and you're hosting a game, you can invite other players in as you would with any multiplayer game (assuming they also own copies of Stardew Valley).
How to Play Multiplayer on a Singleplayer Farm
If you started a game on your own but want to invite other players, you can do so once you've built new cabins for them. Go see Robin the Carpenter, and she'll offer to build or demolish cabins for you. This is a cheap process, costing 100g each.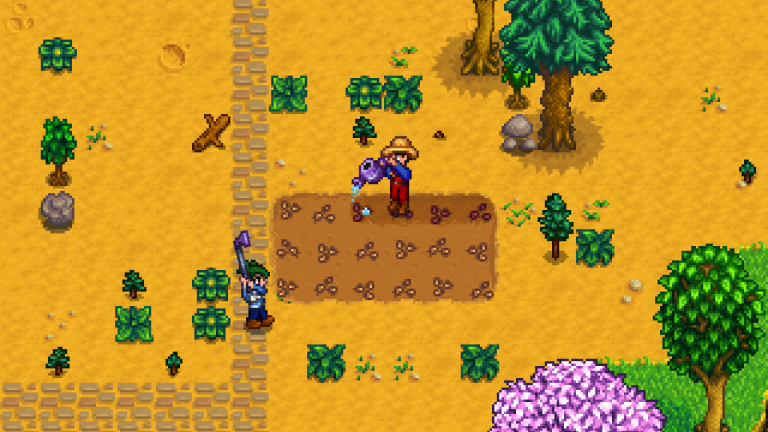 Can I Allow Another Player to Host My Farm?
If you want to transfer a farm to another player and essentially make them the owner, then bad news: that's currently impossible without modding the game substantially. Farms are stored on the owner's computer/console, all you do when you invite other players is let them temporarily into your world. The game even refers to invited players as "farmhands." Still, this means the owner can go into their farm at any time, regardless of whether other players are around.
How to Play Local Multiplayer on Stardew Valley
If you want to play couch co-op, that's currently available only for the Nintendo Switch port, with no foreseeable updates to the other platforms. There's also no split-screen option, meaning both players will need their own Nintendo Switch and copy of the game. You just need to select Local Communication instead of Online Communication when selecting Co-op in the main menu.
Does Stardew Valley Have Cross-Play Multiplayer?
No, with the exception of Steam and GOG players on the PC. As far as we know so far, there are no plans to implement cross-platform multiplayer on any other version of Stardew Valley.
Does Stardew Valley Have Splitscreen?
Once again, the answer is no, but it's a no with an asterisk attached, as some players have taken it into their own hands and added a splitscreen mod for PC versions, available here.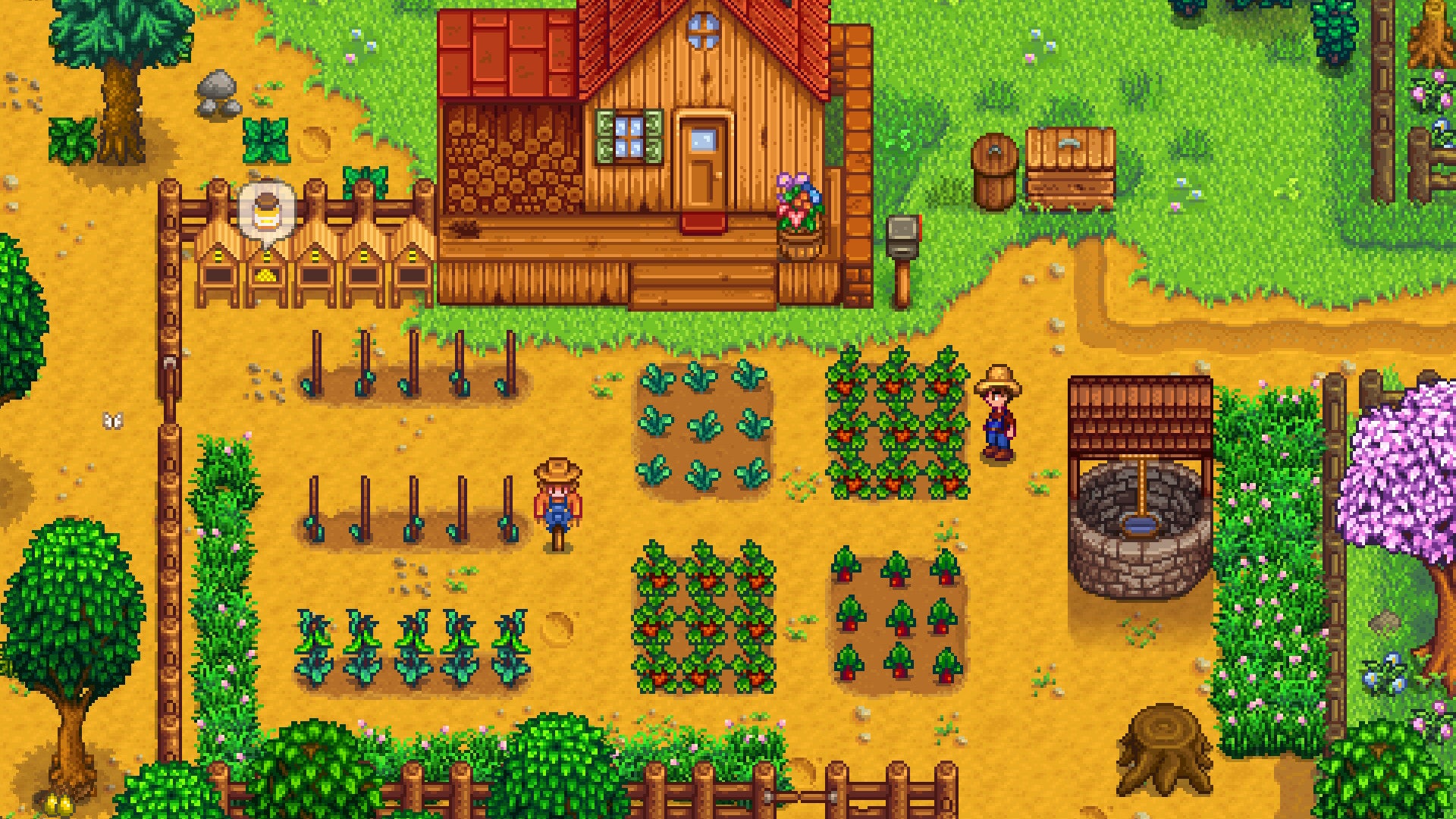 Hopefully that cleared up all your questions, but there's always more to learn about a world like Stardew Valley. Why not check out this link here to see how to farm Iridium, or go here to see where you can catch the best fish in the game, including the legendary ones?