Harvest Moon, Little King's Story creators jump ship to Grasshopper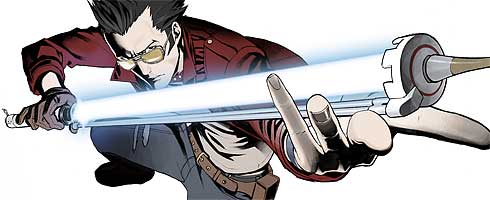 Japanese game development is dead, huh?
Try telling that to these guys.
Former Marvelous Entertainment bigwigs Yasuhiro Wada and Yoshiro Kimura - creators of Harvest Moon and critical smash Little King's Story, respectively - have both flown the coop, choosing to land in the backyard of No More Heroes and Killer 7 creator Suda 51.
"This move will help us produce games in a more stable manner," Suda told Famitsu (as translated by 1UP). "We haven't released a single [original] title in the past year, which is something that caused a lot of regret in my mind. Having these two people join Grasshopper will make us a more sturdily-organized company, and it'll improve our development, technical, and release skills."
Wada now assumes the role of chief operating officer, while Kimura takes up the mantle of chief creative officer.
"Grasshopper's games are enjoyed by people around the world, but they aren't necessarily geared toward the overseas market," Wada said of his new employer. "They just happen to resonate with oveaseas audiences as well. I think that's because this company plays home to a great deal of different cultures that all come together to discover types of fun that everyone can share. It's not a matter of marketing toward individual countries; it's about finding the inner antenna that tells you what's fun and what isn't."
Call it exec speak if you want, but we're talking about the guy who made farming fun long before Farmville stepped in and shrouded the world in darkness and woe. It'll be quite some time before he needs to buy questionably functional pills for his "inner fun antenna." And now he and Kimura have teamed up with Suda. We're really pulling for something special here, and we think there's a pretty decent chance our hopes will be rewarded.