Halo: MCC owners get free month of Xbox Live Gold, new matchmaking update inbound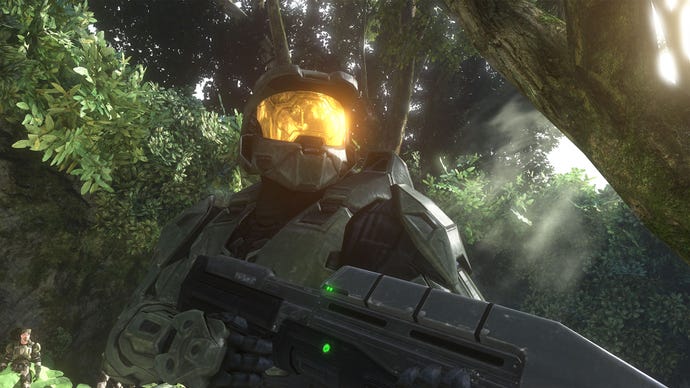 Halo: The Master Chief Collection owners are now receiving one month of free Xbox Live Gold subscription.
All Halo: The Master Chief Collection owners who played the game online before December 19 should find their Xbox Live Gold subscription extended by one month.
343 Industries and Microsoft are rolling out this bonus now, as an apology for the shooter bundle's egregious matchmaking problems at launch.
You'll receive a message via Xbox Live to confirm the bonus has been applied.
As announced late last year, players will also eventually receive an exclusive in-game nameplate and avatar, and 343 is working on adding Halo 2's Relic map and Halo 3: ODST's campaign to the collection for free.
Matchmaking is still not working quite as intended, and in a new Halo Waypoint post, 343 Industries said yet another update is "undergoing further testing, and will be available within the next few days".
Hit the link to see the full patch notes, but the executive summary is better matchmaking, parties, stat tracking and stability.
Thanks, GameInformer.