Halo: Reach multiplayer Beta goes live May 3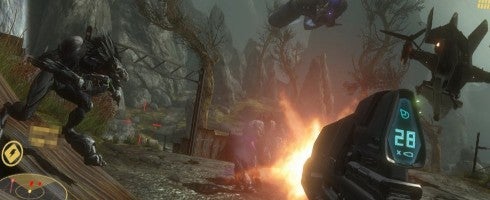 It has just been announced that the multiplayer Beta for Halo:Reach will go live on May 3.

The announcement was made during X10 tonight in San Fran.
Reach releases in fall for 360 and if you want in on the Halo: Reach Beta, you'll need a Halo: ODST disc, according to the Major.
Posted below is a picture of what Keighley said was the official box art. An in-game screen also popped up on Bungie.