Halo Reach beta to be largest ever on console - X10 fact sheet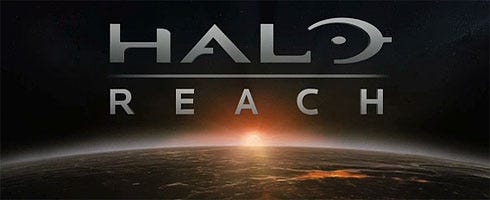 Bungie and Microsoft sent over a fact sheet for Halo Reach, and we thought you might be interested in it.
Get the full thing after the link. The shooter's multiplayer beta is now confirmed for a May 3 launch.
"Halo: Reach," developed exclusively for Xbox 360 by acclaimed developer Bungie, is the blockbuster prequel to the best-selling Xbox franchise of all time. It represents the culmination of Bungie's 10 years of experience crafting groundbreaking "Halo" games that have raised expectations for what can be achieved in a video game.

In "Halo: Reach," players experience the fateful moments that forged the "Halo" legend. It's the story of Noble Team, a squad of heroic Spartan soldiers, and their final stand on planet Reach, humanity's last line of defense between the terrifying Covenant and Earth. This darker story is echoed by grittier visuals amid a backdrop of massive, awe-inspiring environments. Characters, enemies and environments are rendered in amazing detail by an all-new engine designed to deliver epic-scale encounters against the cunning and ruthless Covenant.

Once the campaign is over, the battle continues online with an unparalleled multiplayer experience that expands on the award-winning suite of features that helped define the Xbox LIVE experience.

The "Halo: Reach" multiplayer beta, on track to be the largest beta program of its kind on any console, is expected to see millions of participants when it begins May 3. Players can access the multiplayer beta on Xbox LIVE through the "Halo 3: ODST" disc.2

Features: Top features include the following:

• Meet Noble Team. For the first time, players will fight alongside a squad of iconic Spartan soldiers, each with deadly talents as unique as their individual personalities and customized gear.
• An intense campaign. Live the events that set the stage for the "Halo" trilogy as the UNSC and Covenant clash at the height of their military power. New weapons and abilities complement the familiar "Halo" arsenal for the largest-scale battles ever witnessed in the "Halo" universe. Fiercely cunning artificial intelligence (AI) adds depth and complexity to each encounter, helping make every play-through a unique and epic experience.
• Stunning technical advancements. "Halo: Reach" takes a massive leap forward through all-new engine technology designed to take full advantage of next-generation graphics, audio, special effects, AI and animation while continuing to expand on the campaign, cooperative and multiplayer sandbox in a way that only "Halo" can.
• The definitive multiplayer experience. "Halo: Reach" builds on the success of its predecessors, setting a new standard for competitive gameplay, customization, variety and community integration.1
• Unparalleled feature suite. "Halo: Reach" expands on the industry-leading suite of features found in "Halo 3," including four-player cooperative campaign play, split-screen support, saved films, screenshots and exciting new surprises that have yet to be revealed.

About "Halo"
The "Halo" franchise is an award-winning collection of properties that have grown into a global entertainment phenomenon. Beginning with the original "Halo: Combat Evolved" (2001), the critically acclaimed and record-shattering series of games has since inspired multiple New York Times best-selling novels, comic books, action figures, apparel and more.

Published by Microsoft Game Studios, the "Halo" franchise of games is exclusive to the Xbox 360 video game and entertainment system and the Xbox LIVE online entertainment network. To date, more than 34 million copies of "Halo" games have been sold worldwide, driving more than 2 billion hours of gameplay by people connected to Xbox LIVE.
Expected for fall, Halo Reach will get a multiplayer Beta on May3, it was announced tonight. You must be a Gold Member to participate.
Here's the box shots with both PEGI and ESRB ratings. They both look the same, but there they are.