Halo Infinite's first Season will be called 'Heroes of Reach'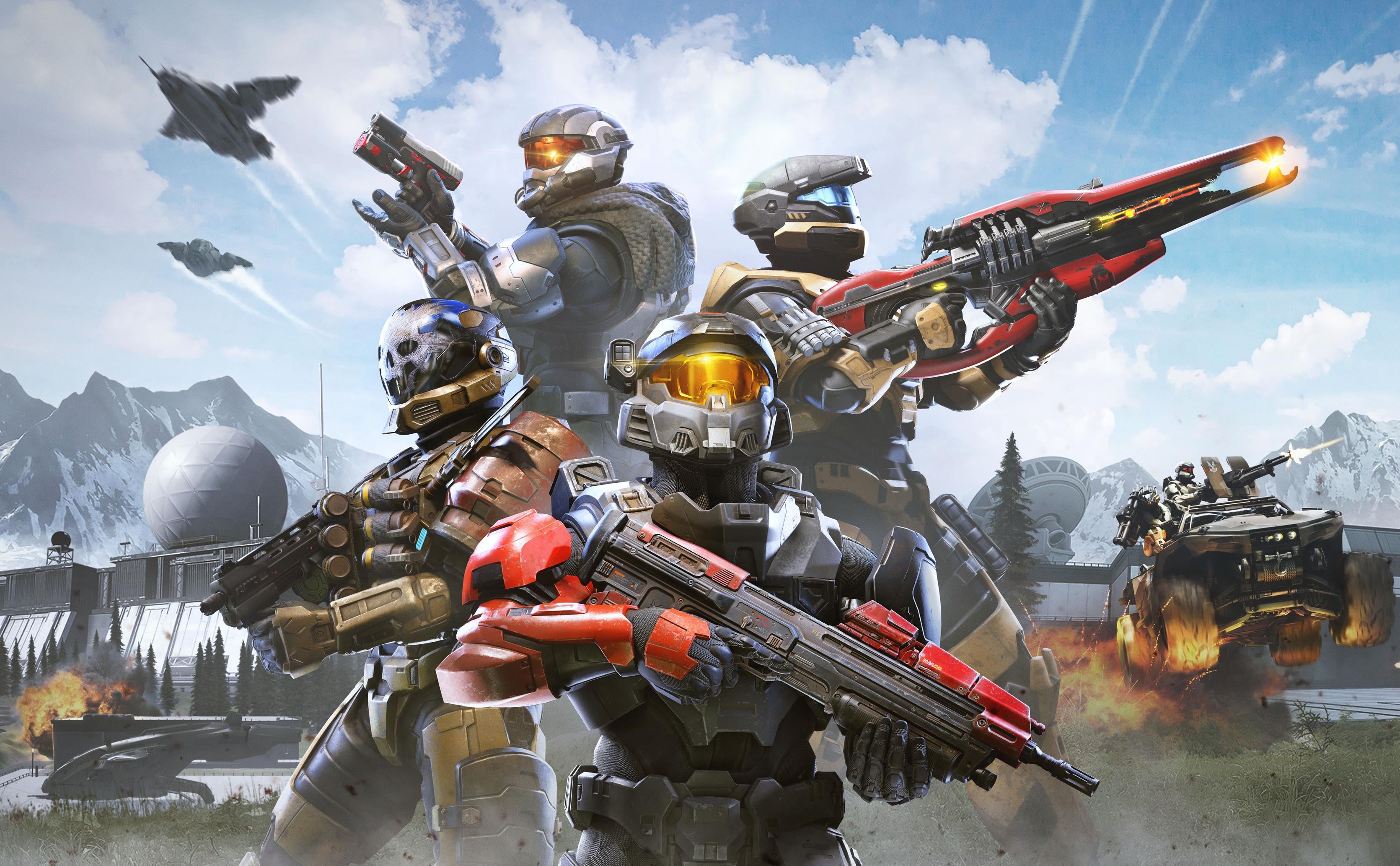 343 Industries has explained a little bit more about how Halo Infinite's free-to-play multiplayer will work and announced some Reach-themed content is coming to the game.
Earlier this month, Microsoft and 343 Industries finally lifted the lid on Halo Infinite's free-to-player multiplayer, and detailed how the shooter's always-accessible battle passes will work.
Now as players around the world chomp at the bit waiting for new information, head of creative Joseph Staten has taken to Halo Waypoint to dish out some more information.
"At the center of our plans is a goal to deeply root your multiplayer character in the larger Halo universe and give them a vital, active role in the Halo story moving forward," Staten wrote.
"How exactly we're going to do this in the Seasons and years ahead… Well, we're not ready to share details yet.
"But I can share that we picked 'Heroes of Reach' as a Seasonal theme for very specific reasons: Reach has a rich history; it's a key location for Spartans of old and a focal point for a new generation of Spartans preparing to wrestle with the perils and mysteries of a galaxy that has fundamentally changed after the events of Halo 5."
So, if you're a fan of Halo Reach and the Spartans that gave their lives to the myriad battles that took place on the planet, you're going to enjoy this first season. Whether we'll actually get to unlock the likes of Noble 1, Emile-239, Jorge-052, Kat-320, Jun-266, and so on remains to be seen, though.
"Customizing your character, making your Spartan look and sound exactly the way you want, is a huge part of the journey. So is tracking your triumphs and setbacks or interacting with your friends and foes on a new-and-improved Halo Waypoint. But your journey is more than that," Staten explains. So maybe you'll have the ability to equip various pieces of iconic armor if you fulfil certain criteria.
"Halo Infinite's first multiplayer Season takes place at a transformational moment in Halo history—at the pivot point from one generation of heroes to the next. In this moment, your multiplayer hero is waiting just offstage, geared up for battle and ready to spring into action. And their epic story has yet to be told."
The season, like the ones to follow, will last around three months, and once a new season tags in, you'll still be able to boot up the first season pass and make progress in that.
"We want to ensure that there's always a fresh and fun reason to be playing Halo Infinite, but that the things they know and love will be around for more than a heartbeat," explains Staten.
The developer intends to mix up the content week to week, and ensure there's no pressure or punishment for players if they don't have time to commit to Halo Infinite in any given week.
The game will have no loot boxes and no content will be locked behind 'chance drops', either. It also means the title will operate more as a 'game-as-a-service', with post-launch maps, modes, and customization options already in the works for Halo Infinite multiplayer.
Halo Infinite is out this holiday on PC, Xbox One, and Xbox Series X/S. The launch package includes the free-to-play multiplayer, as well as the game's campaign.