Halo Infinite Season 3 finally arrives in March with plenty of new maps
The Season was initially meant to launch last year.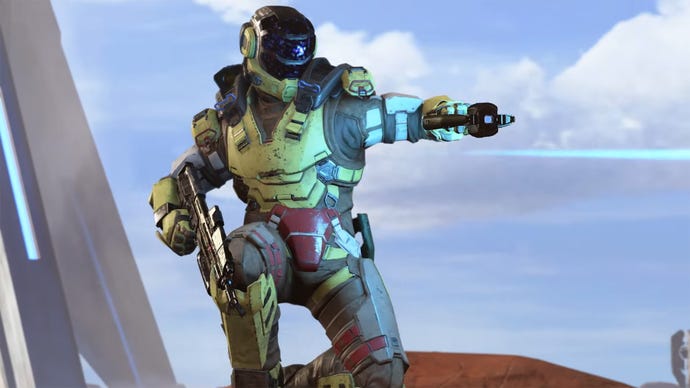 Halo Infinite Season 3 is finally almost here after having been delayed by several months, with a new trailer here to show off what we can expect.
It's no secret that Halo Infinite has had a rough time ever since it launched. That continues up to now, as the game's upcoming Season 3, titled Echoes Within, is finally launching March 7, after pushing it back by a few months in September. The roadmap did give us some snapshots of what to expect, but a new trailer finally shows it off in action, including three new maps, a new weapon, and a new piece of equipment.
The Arena mode will add in two new maps, Cliffhanger, a large open area literally based on a cliff that looks to have a lot of rocky options when it comes to cover, and Chasm, an indoor map adorned with those classic laser bridges. For Big Team Battle, there's the new 8v8 Oasis map, a desert-themed area with plenty of space for driving a warthog around.
Guns wise, there's the M392 Bandit DMR, a classic weapon that many will be happy to see the return of. It's a single-shot weapon, and based on the trailer it looks like it will work pretty similarly to the DMR from older Halo titles like Halo 4 and Reach. With this new gun also comes a new piece of equipment, the shroud screen, which is essentially just a fancy smokescreen (but it looks a lot cooler).
Season 3 is also adding some more Forge levels into the Community Collection playlist, with most standout Art's Room, which looks like an actual teen's bedroom, making all the spartans look like lil toys. The playlist will also give out XP so you'll still be able to level up.
There's also a 100-level Battle Pass once again, bringing things back to normal compared to the winter update's 30-level Battle Pass.
Halo Infinite Season 3 kicks off March 7, and is running until June 27.