GTA Online: festive update due this month, complete with Xmas tree and muscle car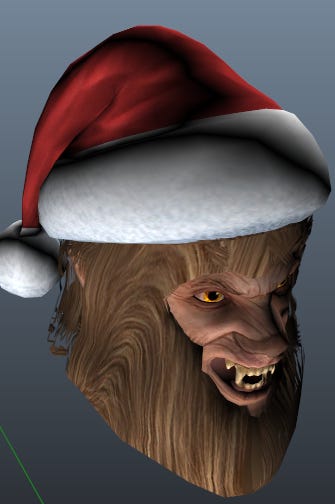 Festive content returns this month, along with a new variation on the Tampa muscle car.

GTA Online will receive an update before the end of the year bringing lots of festive cheer, including a Xmas tree for your apartment.
The files are likely included in today's Executive and Other Criminals DLC but will go live at a later date. Rockstar pulled the same trick in October when it snuck Halloween DLC in the Lowriders update and then set it live a couple of weeks later.
Here's the new tree for your living quarters, straight from leakers taltigolt and TezFunz.
and here we have a christmas tree pic.twitter.com/oNXyqYm7tQ

— taltigolt (@ZZCOOL) December 15, 2015
Downloading Apartments + Xmas3 DLC files.

— TezFunz (@TezFunz2) December 15, 2015
Tampa is the only vehicle coming with Xmas3.

— TezFunz (@TezFunz2) December 15, 2015
The Tampa is a muscle car that we last saw in GTA San Andreas and The Ballad of Gay Tony.
Here's some images of the new masks, including a creepy looking Xmas tree/balaclava thing. You can find lots more over at the GTA forums.
Last year's Festive Surprise included snow on the ground, deadly snowballs, some creepy elf masks and loads of nasty Xmas clothes.