Pre-order GTA 5 on PC and you'll get a free game, $1 million in-game cash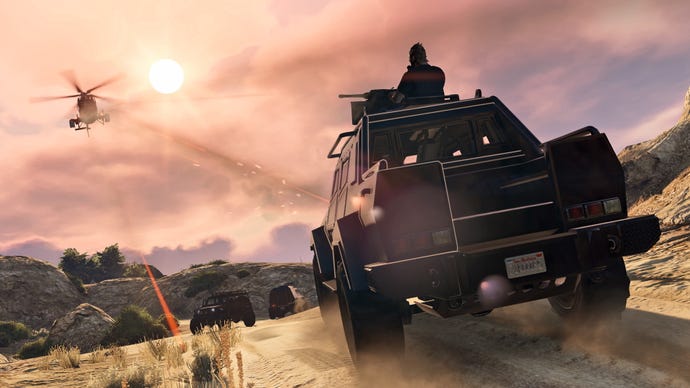 Rockstar is offering an in-game cash incentive and free digital game when you pre-order Grand Theft Auto 5 on PC.
Those who pre-order the title for PC by February 1 will be handed $1 million in-game cash plus a bonus $300,000 and a free game.
This $1 million in-game cash is split between the core game and GTA Online - 500K for each.
The free digital bonus game is one of the PC titles available through Rockstar Warehouse.
GTA 5 will also be made available for pre-load on the Rockstar Warehouse before it is released.
"Upon checkout, a non-refundable 15 percent deposit will be charged and the free game code will be immediately provided," said Rockstar. "Once GTA 5 is released, the remaining amount will be charged and the activation code for GTA 5 will be provided via email.
The free games to choose from are:
Max Payne 3
L.A. Noire: The Complete Edition
Grand Theft Auto: Episodes from Liberty City
Grand Theft Auto 4
Bully: Scholarship Edition
Grand Theft Auto San Andreas
Manhunt
Max Payne 2: The Fall of Max Payne
Grand Theft Auto: Vice City
Midnight Club 2
Grand Theft Auto 3
GTA 5 will be releases on PC March 24.
Minimum and recommended specs can be found through a previous post.