GTA 5 free to download and keep from the Epic Games Store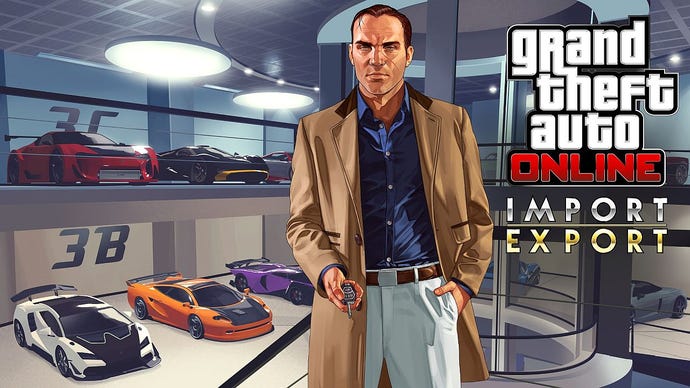 Update 2: GTA 5 is free to download and keep forever on the Epic Games Store.

It's true. Go get it. Right now.
Update 1: Epic accidentally tweeted the news from its account before rapidly deleting it. Too late, the internet moves too quick for marketing plans.
You only have until May 21 to take advantage of the offer though, so get involved. A countdown on the Epic Games Store stops at 4pm BST / 8am PT / 11am EST, so expect GTA 5 to be free at that point.
Tweet ad is deleted, so here you go pic.twitter.com/3oja0C3418

— Wario64 (@Wario64) May 14, 2020
Original story: GTA 5 free? If the rumours are true, you'll be cruising the streets of Los Santos on PC tomorrow.
It's hard to imagine a single person alive today who doesn't already own GTA 5, but its continued sales success proves otherwise. GTA 5 recently went onto Microsoft's Game Pass service, but it disappeared just a few short months later. Luckily, it was replaced by the excellent Red Dead Redemption 2.
Why GTA 5 left Game Pass so quickly is anyone's guess, but the rumours suggest it'll land on the Epic Games Store for free tomorrow. Once you redeem it, it's yours to keep.
The free version of GTA 5 will be the Premium Edition, which offers additional content. GTA Online comes free with every version of the game, but this edition will give you a little leg up in the online crimebox. There's currently a countdown timer on the Epic Games Store, and it looks like this is what it'll be.
GTA Online just got a big update and we've written a guide to help you kick off the new Gerald missions. You can also turn into animals with our GTA Online peyote plant guide.
Rockstar's multiplayer sandbox is a crazy place. One of our writers recently got stabbed by Hitler in a modded roleplay server, and he also did a deep dive into GTA Online's thriving sneakermod scene.
You'll be able to see for yourself tomorrow when you can grab GTA 5 free on Epic Games Store. GTA 5 free! What a time to be alive.
Thanks, Game Pressure.