Forza Horizon 3 to receive "significant" improvements on PC next month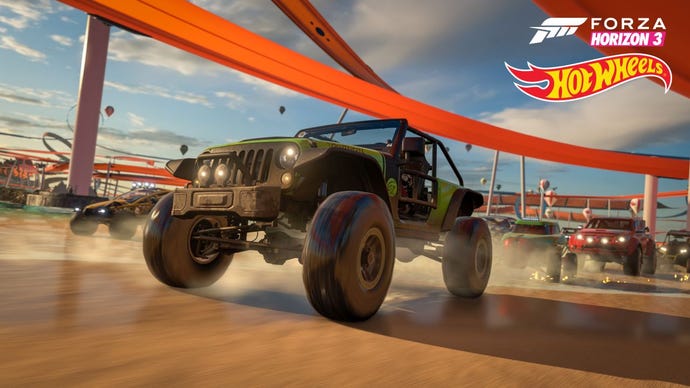 Forza Horizon 3 will get another big patch on PC before all is said and done.
The Hot Wheels expansion is not the only thing coming to Forza Horizon 3 next month.
Forza community manager Ian Webster confirmed on NeoGAF that the PC version is getting "significant improvements" in a patch releasing alongside the expansion on May 9, which was noted yesterday in the announcement.
Some of these include improved support for many popular driving wheels, additional graphics options - and best of all, improved CPU performance. Webster promised to reveal the changes in more detail closer to launch.
Horizon 3 suffered from major performance issues on PC at launch, particularly for those who wanted to run it at 60fps and beyond. Though the stuttering never really went away from certain areas on the map, performance has generally improved.
Hot Wheels is Horizon 3's second and final expansion, part of the expansion pass. It's out May 9 on PC, and Xbox One.