What to play next: games like GTA 5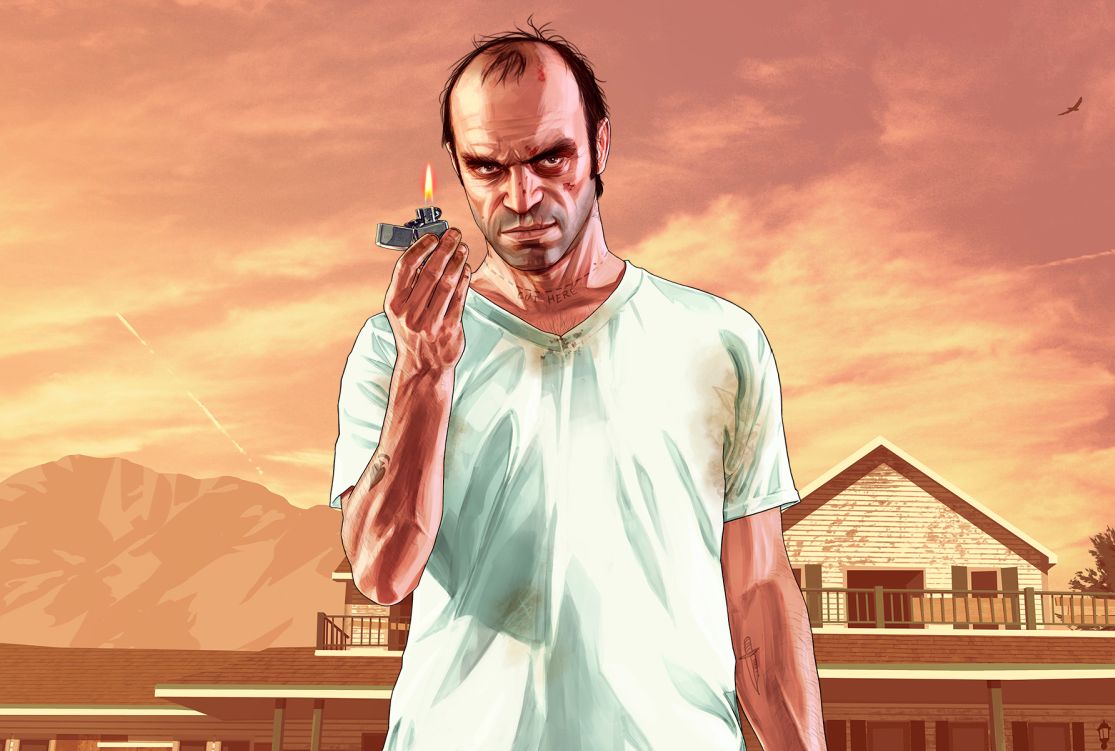 More than four years after it first dropped at the end of 2013, GTA 5 continues to be one of the most played games on the planet.
In 2017 it passed 85 million units sold, toppling Wii Sports as third best-selling game of all time in the progress, and added its first new online heist in over two years just last week.
So while GTA 5 shows no signs of stopping to pick up new players, old hands who've seen most of what Los Santos has to offer might need something fresh to tide them over until GTA 6 inevitably arrives to shake up the gaming world once again.
So, we've curated this list of the best games like GTA 5, based on the part of the Grand Theft Auto series they emulate best.
If you love causing mayhem:
Platform: PC, PS4, Xbox One, PS3, Xbox 360
Back in 2006, the first Saints Row separated itself from GTA as an open-world sandbox that didn't take any aspect of itself too seriously - playing up the sillier aspects of the urban crime genre almost to the point of parody. Over the years since, they've pushed the boat further and further out until that last kernel of reality is just a spec in the distance.
In Saints Row 4 you make your own character using one of the most varied character-creation tools in gaming, and take on the role of president of the world - not kidding. When Earth is invaded by evil aliens, your consciousness is placed into a Matrix-esque virtual world, giving you a suite of superpowers to blast through the increasingly outlandish campaign with.
Saints Row 4 is stupid, chaotic, dumb fun, that manages to be genuinely funny more often than not.
Platform: PC, PS4, Xbox One
On the fictional Mediterranean archipelago of Medici, nearly everything explodes. Which is good, since Just Cause 3 is all about the explosions.
Another game that doesn't take itself too seriously, Just Cause 3 opens with protagonist Rico Rodriguez firing RPGs from atop the wings of a light aircraft in flight - not exactly a subtle entrance.
Assuming control of Rico, you follow his quest to overthrow the military dictatorship that's taken control of his home nation, flying through the air using a powered grappling hook, piloting everything from tanks to helicopters, and generally making everything go boom.
If you love exploring a realistic city:
Platform: PS4
Infamous: Second Son takes place in a beautifully realised open-world Seattle, where people with elemental superpowers, called Conduits, are hunted by a specialist government agency, the DUP.
Second Son is the story of Delsin Rowe, a member of the fictional Native American Akomish tribe, who has the power to absorb other Conduits' abilities. On the trail of escaped Conduits, the leader of the DUP - who has powers herself - leaves much of the tribe in a critical condition that only her power can cure. Seeing what's happened, Delsin tracks her down to Seattle, in an effort to absorb her ability and save his family.
The slick parkour-style movement system and good variety of powers means there's a lot to like about Second Son - which also has a heavy focus on morality and choice. Your actions affect how you're perceived by people, and change Delsin's powers depending on how good or evil you are, giving the game decent replay value for completionists.
Platform: PS4
If you're a fan of GTA for its story missions, then Yakuza Kiwami might be worth a look.
Kiwami is an HD remake of first game in the long-running series of Japanese RPGs, which first came out on the PS2 in 2005. Set in Kamurocho, a fictionalised, but realistic, recreation of Tokyo's red light district.
One of the most interesting things about GTA 5 is its near true-to-life recreation of parts of LA. Yakuza Kiwami does the same for Tokyo, but on a smaller scale. You're free to explore the streets of Kamurocho, with its kooky characters and colourful side-quests, but since the actual size of the environment's reasonably small, there're no cars to drive.
Where Yakuza is most similar to Grand Theft Auto is in the themes of its crime-centric story and off-beat side-quests, which are often told through lengthy cutscenes, much like GTA.
Platform: PC, PS4, Xbox One
Set in a shrunk-down San Francisco controlled by the privacy-destroying ctOS network, Watch Dogs 2 is an excellent take on the open-world genre, competently blending driving and shooting with varied missions and side-quests.
What sets Watch Dogs apart from the rest though are its gadgets. Many of the electrical devices in the world are hackable because of vulnerabilities in their software, creating unique opportunities for creative infiltration and destruction.
The game's story is great too, which punches up at invasive tech companies, politicians and social media culture with a hefty dose of knowing, meme-y humour.
If you love robbing banks:
Platform: PC, PS4, Xbox One, PS3, Xbox 360, Nintendo Switch (Pre-order)
If your favourite part of GTA 5 was robbing banks and other heists, then PayDay 2 is definitely a game to look out for.
A first-person shooter designed to be played online with four player co-op, PayDay 2 tasks players with completing increasingly audacious and difficult heists while evading security and police.
From jewelry store hold-ups to full-blown bank jobs, PayDay 2 is deep, replayable and a blast with a party of friends. There's also the added challenge of trying to complete any of the game's heists without being seen for stealthy bonuses to loot and XP.
If you love open-world driving:
Platform: PC, Xbox One
A lot of people just like to blast around a big open world in fast cars - and if that's you, then Forza Horizon 3 is a dream.
In 4K, Horizon 3's representation of the Australian landscape is awesome, and with more than 350 real-life cars and trucks to choose from it's not wanting for variety either.
There's more to Forza than just aimless wandering though, with traditional races, time trials and drift events to compete in. There're also Bucket List challenges, which task players with completing tasks with certain cars with specific restrictions, like driving into the city in the dark without taking damage.
If you just fancy something similar:
Platform: PC, PS4, Xbox One, PS3, Xbox 360, Mac
In Sleeping Dogs, you play as Wei Shen, a Chinese-American police officer who's transferred to Hong Kong to help infiltrate the Chinese mafia. The hardboiled crime drama is twisty and engaging enough to keep you invested, and the gameplay is quick and varied.
There's everything you'd expect from an open-world GTA-like; driving, gunplay, side-quests, and most of all the potential to cause havoc on the streets of a bustling city. Wei Shen is undercover, so commiting crimes will still bring the police down on his head.
The best thing about Sleeping Dogs though is its counter-heavy, kung-fu melee combat system, which sets it apart from other games in this genre which can feel a bit one-paced because of their over-reliance on guns.
Sleeping Dogs started life with Activision as True Crime: Hong Kong, who, looking to revive their GTA-competitor True Crime series, tried to attach the name to United Front Games' then-untitled open-world action adventure. After a series of delays, the game looked like it was going to be cancelled until it resurfaced a year later with a new publisher: Square Enix - and we're so glad it did.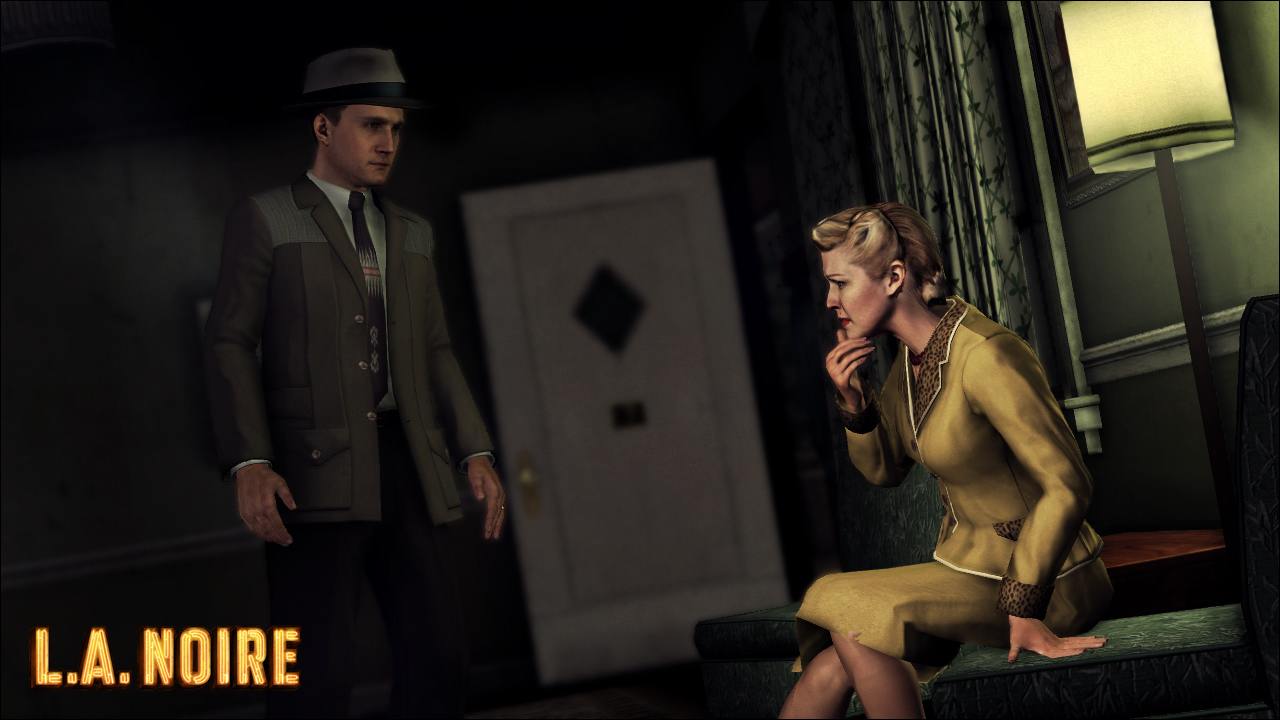 Platform: PC, PS4, Xbox One, PS3, Xbox 360, Nintendo Switch
You could describe LA Noire as like GTA 5, but you're the cop, not the robber.
The recently re-released LA Noire is different to GTA in many ways, but has the same Rockstar flavour - a big, vibrant open-world to roam, tons of cars to push to the limit, and a deep story campaign to enjoy.
The biggest difference however is that story really is the main draw here, with much of LA Noire's appeal centred around the innovative facial scanning tech. As Cole Phelps, a detective in 1940s Los Angeles, you have to piece together clues to solve crimes, using your wit to unearth evidence and interrogate witnesses for answers.
You have to try and read people's facial cues to spot a lie, before presenting them with evidence of their contradictions to get to the truth. It might not be wholly comparable one-to-one with GTA, but it's a similarly unique experience.
Platform: PS3, Xbox 360, Xbox One (via backward compatibility)
Red Dead Redemption is considered one of the best games of the PS3 and Xbox 360 generation, and with good reason.
As of now, the Wild West is an underexplored setting in games, and John Marston's story of repentance and regret is as compelling as any out there.
Red Dead Redemption's massive open world spans two countries - southern United States and Northern Mexico - with diverse locales, wildlife and characters. Plus there're enough side-missions, poker games, and hunting challenges to last until the Red Dead Redemption 2 arrives next year.