Fortnite: Light up different Bat Signals outside of Gotham City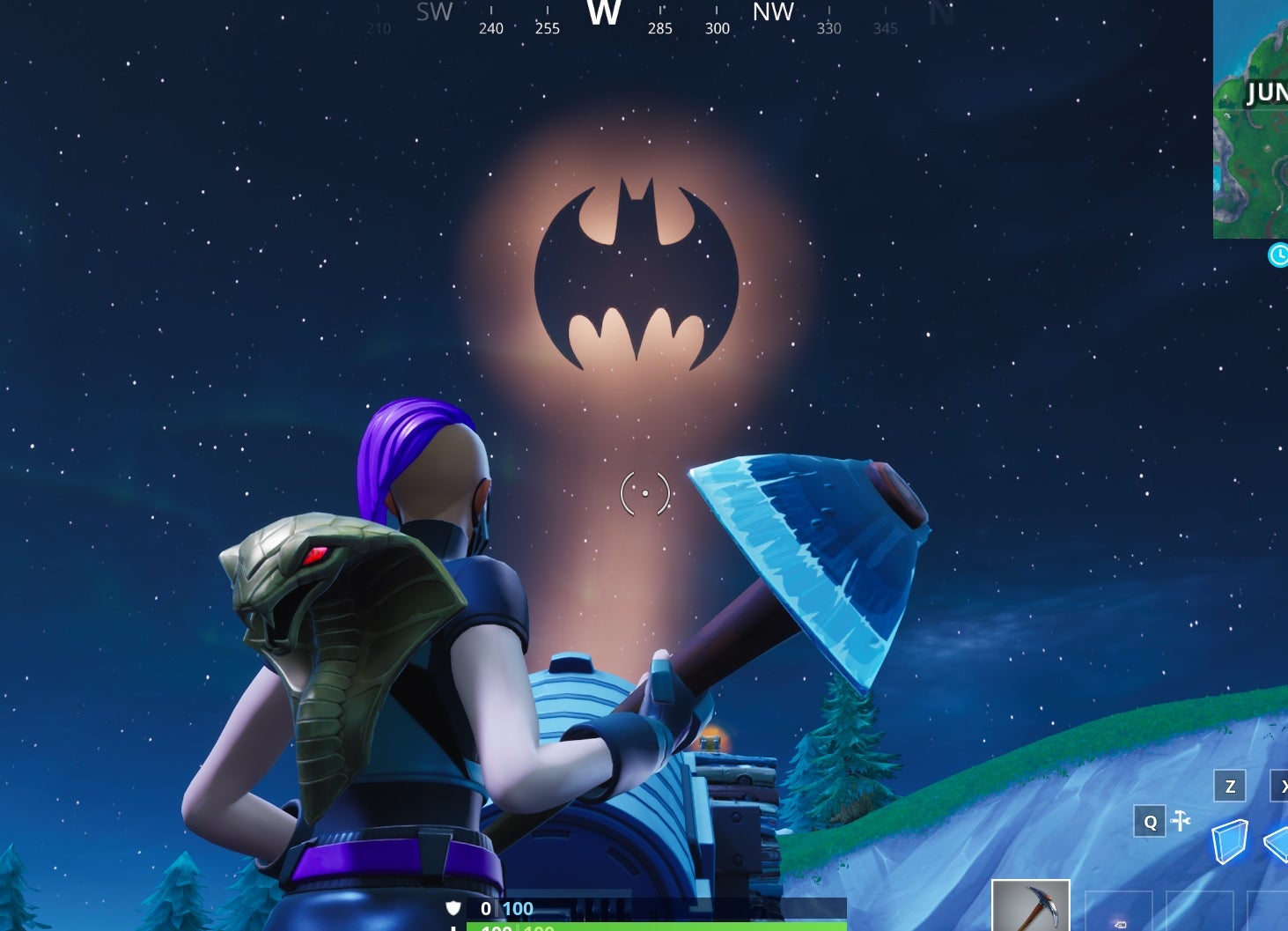 The Fortnite x Batman LTM is now live across all platforms, so let's take a look at where to find the Bat Signals.
As part of the Welcome to Gotham challenges, you'll need to find and light up Bat Signals outside of Gotham City.
The Bat Signals are fairly large and are often found on top of hills, so you should spot them pretty easily. We know of eight locations so far, but you'll only need to light up three to complete this challenge.
Light up different Bat Signals outside of Gotham City
Your best bet is to pick one of the Bat Signal locations on the map and land there straight away. As there are a limited number of Bat Signals, some of the areas will get busy quite quickly, so do your best to land, fire up the signal then head off in search of a weapon.
Once you've found a Bat Signal, walk up to it and light it up when prompted. The iconic signal will then glow in the sky for a few seconds and a little tune will play.
You can find a Bat Signal:
On the rooftop of the building in Junk Junction
On the hill north of Lucky Landing
To the west of Moisty Palms
On the hill northwest of Fatal Fields
North of Salty Springs
Northeast of Snobby Shores, on a hilltop
On the hilltop east of Pleasant Park
In the North of Lazy Lagoon
You can check out our guides for some of the more difficult Fortnite Prestige challenges here, as well the locations of the Season 10 hidden Battle Stars.