Forspoken PC specs and features announced alongside demo update
You won't need a magical, sentient PC to play it, but you may have to tweak things a bit.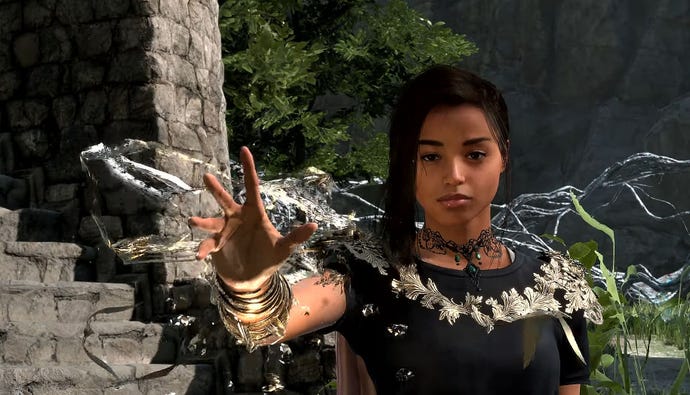 A new video providing a first look at Forspoken running on PC has been released, along with details on the PC specs and features.
The PC video showcases gameplay and in-game cinematics footage and highlights some of the specs and features that will be available upon release.
Forspoken features AMD FidelityFX Support, options of up to 60 frames per second (With AMD FSR Support), Fast loading times (with Samsung SSD support), 32:9 ultra-widescreen support, full HDR support and customizable resolutions, aspect ratios and graphic features, direct sound compatible device and 7.1 audio (Ambisonics) support, and the ability to play it with either KBM or controller.
As far as PC specs are concerned, here's what you need to have to run the game: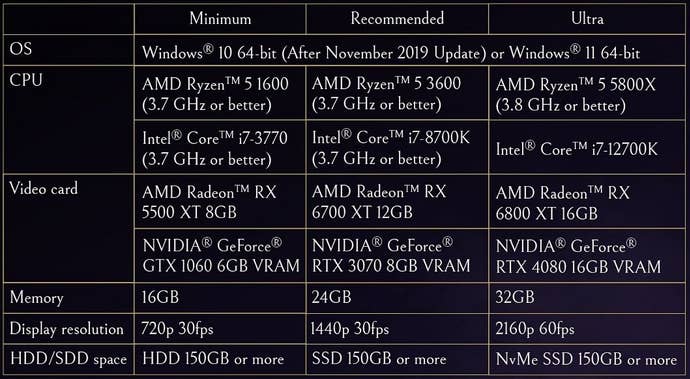 If you pre-order Forspoken digitally on PC via the Steam, Microsoft, or Epic Games stores, you will receive a Spectra Combo Necklace, Elite Cloak, and Overclock Nails to aid them in their journey through Athia.
Along with the above, Square Enix also announced today it has updated the PS5 demo. The update added button mapping functionality, certain text sizes have been adjusted, the team fixed various technical issues, and locked-on enemies that move off-screen will now remain locked on longer.
The game releases on January 24 for PC and PlayStation 5.