Five Nights at Freddy's creator enduring "a lot of hate"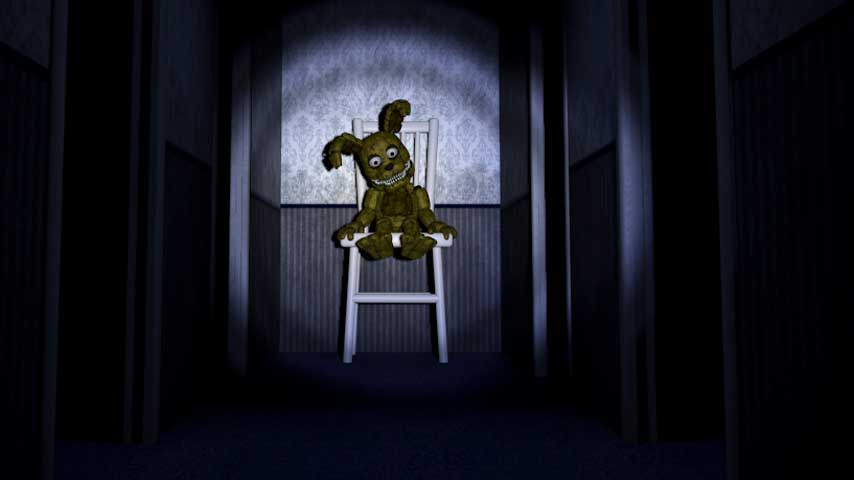 Five Nights at Freddy developer Scott Cawthon has issued a gentle reminder that he is, after all, only human.
Five Nights at Freddy 4 released last week ahead of schedule, adding fuel to the fire of a debate over how rapidly Cawthon has managed to crank the series out - four launches in less than 12 months.
The horror series has been successful enough for Cawthon to work in games development full time, and even to secure a movie deal. But it's also brought plenty of negative attention.
"It's true that there has been a lot of hate toward me lately; on the forums, on youtube, etc. And I'll be honest, it's difficult," Cawthon wrote in a Steam Community post.
"It's difficult when people seem to dislike you only because you've found success with something. I think some people have this idea that I spend my days swimming in gold coins like Scrooge McDuck, cranking out games with no effort, then laughing all the way to the bank."
Cawthon said "the reality is quite different" and stressed that he's not living a high lifestyle. Thanking his fans for their support, he said he doesn't mind the stress development and negative feedback has caused, because "the result was good".
"I've worked very hard this year, almost non-stop, to produce good games for this series. Even though there may be some debate as to how 'good' the games are, I did my best to provide some good scares and a good story," he said.
"All I can do is judge from the Steam reviews that I've been mostly successful; so I'm very happy about that."
The full post contains discussion of what Cawthon calls "screaming into pillows" - hating on people and things just because they're successful - and gives some further background to Cawthon's story. Go take a look.