Five Nights at Freddy's Halloween update adds new challenges, but won't open the box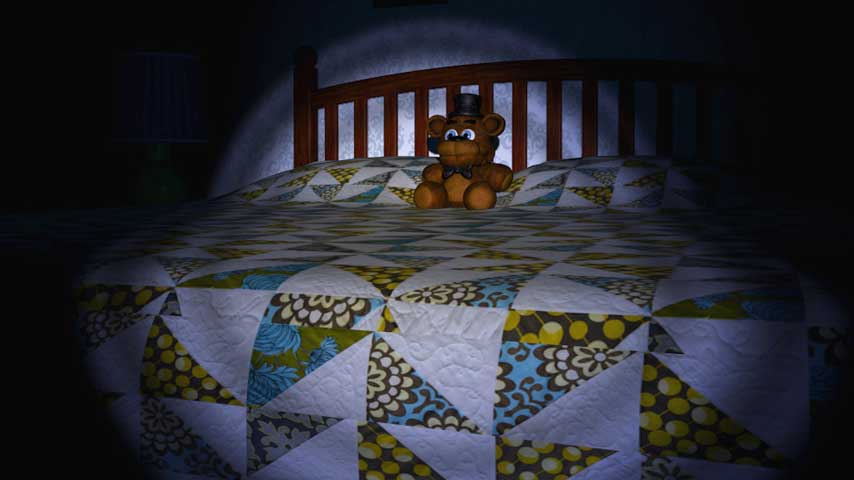 Five Nights at Freddy's creator Scott Cawthon may never answer one of the series's most enduring mysteries
Five Nights at Freddy's fans have plenty to look forward to in Cawthon's Halloween update, but the treats on offer won't include the opening of the box that appears when players finish the seventh night of Five Night's at Freddy's 4.
In a Steam Community post, Cawthon said he thought about opening the box, but has decided not to because players have not yet solved the fourth instalment's mysteries.
"When I released the first game over a year ago, I was amazed at how quickly everyone found every bit of lore and story. Then the same happened with part two, fans and YouTubers dug in and found everything," he said.
"Then part three came out, and once again the story was uncovered by the community. It seemed that there was nothing I could hide.
"But then I released part 4, and somehow no one, not a single person, found the pieces. The story remains completely hidden."
Cawthon said FnaF4 is not composed of random Easter Eggs, and that the box contains "the pieces put together".
"The fact that the pieces have remained elusive this time strikes me as incredible, and special, a fitting conclusion in some ways, and because of that, I've decided that maybe some things are best left forgotten, forever," he said.
Well, that sounds like a challenge to me: if the mystery is solved, maybe Cawthon will change his mind.
As for what definitely is coming in the Halloween update, Cawthon said the 1.1 patch will add "lots of goodies on the extras menu" for those who have beaten night six, including a cheat menu, a challenge menu, and "a twist on a familiar minigame that provides a boost when playing challenge modes". There will be a new set of stars to earn, too.
Cawthon is also working on a new game ("not FnaF5", he said) which he hopes to have playable by October 31.
Thanks, Blue's News.