Five Night's at Freddy's 4 teased for Halloween release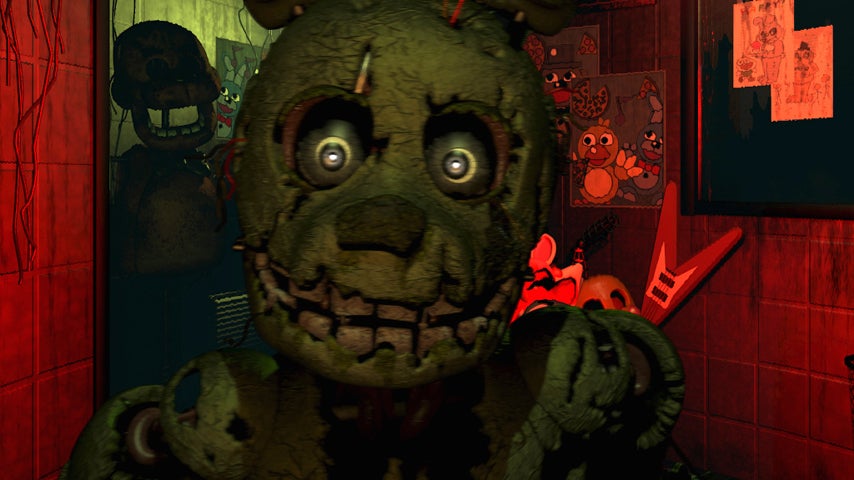 Five Nights at Freddy's 4: The Final Chapter is coming.
Five Nights at Freddy's developer Scott Cawthon has released a teaser image suggesting he'll produce one more and possibly final entry in the much-loved indie horror series.
The image, above, was posted on his website, which has since been almost entirely inaccessible due to intense interest.
It looks like the new game will release on October 31 this year - Halloween - although we are of course making an assumption there. Cawthon is known for hiding secret messages in images, so expect the Internet hive mind to pull some further info out of the teaser soon.
The news comes as something of a surprise, as we had believed that Five Nights at Freddy's 3 ended the series. In the interim, Warner Bros. has picked up the rights to the series, so perhaps that gave Cawthon a new burst of inspiration.
The first Five Night's At Freddy's game released in mid-2014; despite working on the games alone, Cawthon has a remarkably quick turn around. All three games are available on Steam, for PC only.