First Halo: Reach campaign gameplay footage shows new Spartans, good old-fashioned Halo action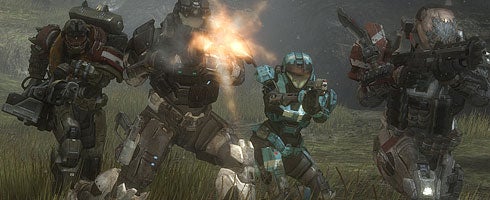 Well, ok, it's the first campaign gameplay footage not captured by an illicit gamescom shaky cam, but it's still worth a watch. After all, who doesn't like seeing aliens get shot in the face and blown to blue goop as humanity makes one last, futile stand against a superior force? We find it comforting. Like a warm blanket of familiarity.
Perhaps we should stop to ponder the disturbing fact that watching the extinction of the entire human race makes us feel all warm and fuzzy on the inside, but look! Dudes shooting other dudes! See the footage after the break, courtesy of Gametrailers.