Final Fantasy XIV beta kicks-off on March 11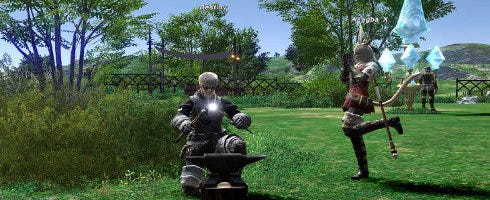 Final Fantasy XIV beta? Yeah, we already tried that when it was called Final Fantasy XI.
We kid, we kid. We hope. If you'd like to take an early peek for yourself at how Square Enix has improved on its tried-and-true MMO formula, though, you need only wait until March 11.
Well, if you're a PC gamer who RSVPed for Square Enix's beta shindig late last year, anyway. Even then, however, your name's not necessarily on the guest list. Fortunately, Square was quick to add that "those who were not selected in this drawing, fear not, for there will be other opportunities to come."
Thanks, Joystiq.