Final Fantasy 7 Remake's Developers Explain Why It's a 100GB Download
Midgar takes up a lot of disc space.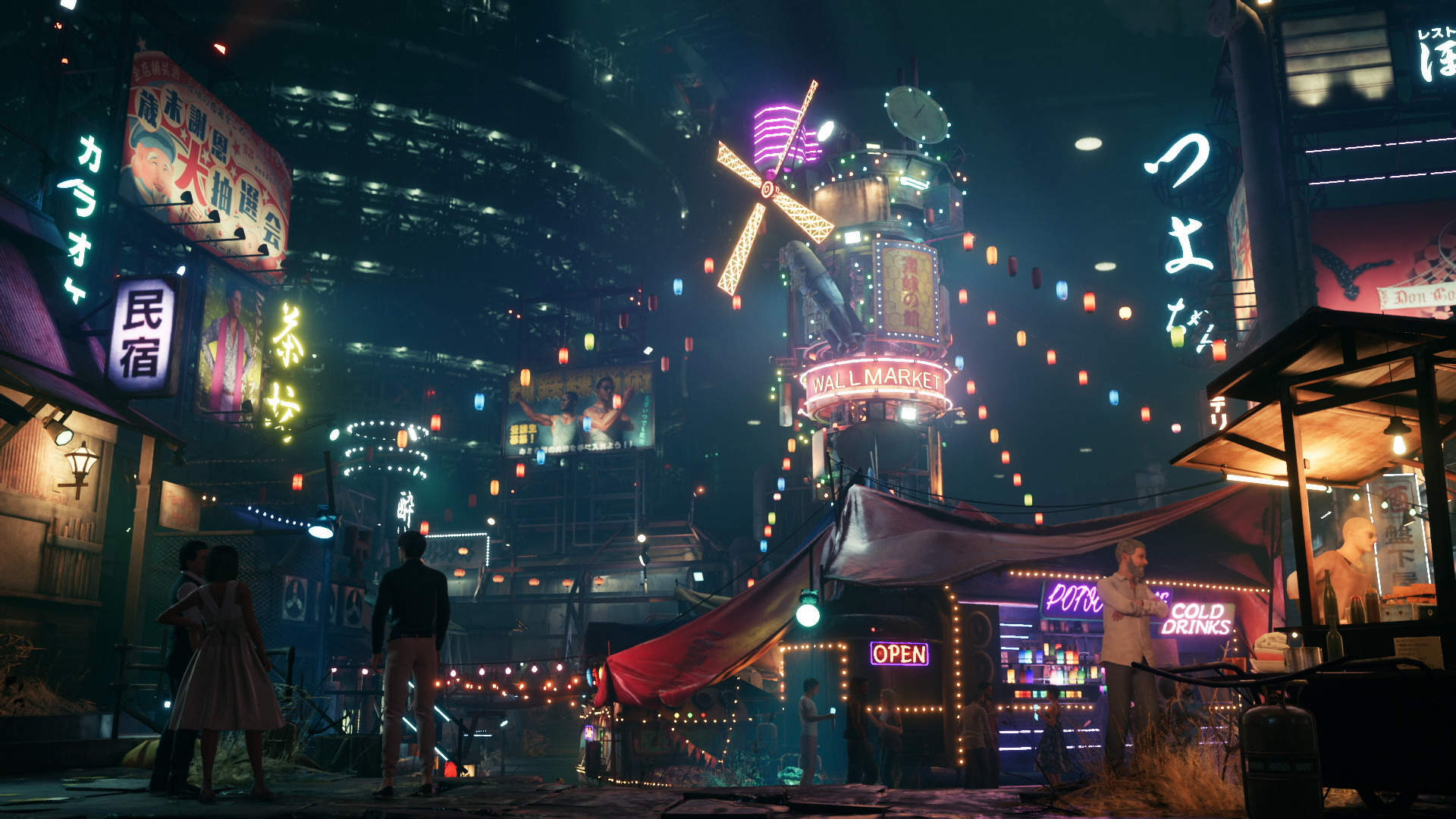 This article first appeared on USgamer, a partner publication of VG247. Some content, such as this article, has been migrated to VG247 for posterity after USgamer's closure - but it has not been edited or further vetted by the VG247 team.
Midgar is not a small city, but still, the file size for Final Fantasy 7 Remake is pretty substantial. Coming in at a whopping 100 GB, it's a remarkably large download for a relatively contained game.
Speaking to USgamer, Final Fantasy 7 Remake co-director Naoki Hamaguchi says the file size comes from a goal of depicting Midgar in greater detail than the original.
"Rather than thinking about repurposing standard assets for individual locations, like the Slums or the Shinra Building, we decided to build each location using unique assets to achieve the quality desired for [Final Fantasy 7 Remake]," Hamaguchi says.
Making Midgar feel alive means giving it a living, breathing revamp that isn't limited by the original Final Fantasy 7's hardware restrictions. "As such, we designed assets like the backgrounds, [background music] and characters per location, which allowed for a unique gameplay experience in each area, even from a game design perspective," Hamaguchi explains.
Even if everything couldn't fit onto a single Blu-Ray disc, the new Midgar needed to stand out and above its previous iteration. Earlier this month, Hamaguchi discussed the new Midgar on the PlayStation blog, saying the team had to consider the scale of the city compared to individual buildings, something that was a little off in the original.
Hamaguchi said the team set out to make Midgar "realistic," in regards to the space and size of buildings, as well as the density of the city. And, as producer Yoshinori Kitase also mentions in the interview, the day-to-day lives of the citizens.
You can see, then, how the file size would quickly scale up with all these buildings and citizens inhabiting the streets. Final Fantasy 7 Remake isn't the first game this gen to boast an impressive file size; even games like Shadow of War and The Division 2 have had notably large file sizes.
But with the internet and download speeds slowing down a bit due to increased usage as everyone is socially isolating themselves, it might be a wise idea to start that Final Fantasy 7 Remake pre-load when you can.
If you live in Australia though, chances are you can probably pick up a copy of Final Fantasy 7 Remake today. Square Enix started shipping copies to Australia and other regions early, in order to ensure they weren't delayed by further complications surrounding the COVID-19 pandemic.
Hamaguchi's comment was part of a larger interview that USG conducted with Final Fantasy 7 Remake's development team. Look for the full piece first thing tomorrow.