FIFA 21 is coming to EA Play and Xbox Game Pass next week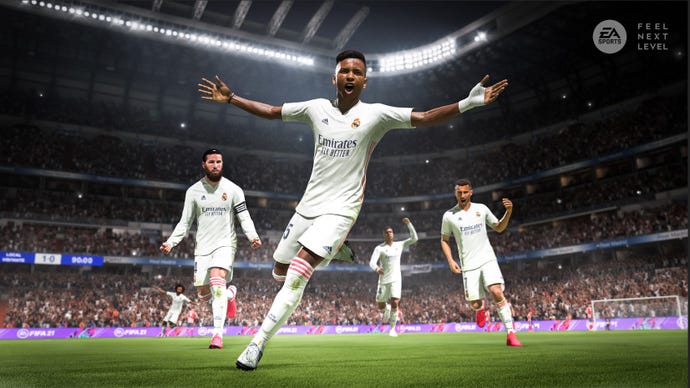 FIFA 21's turn to join the EA Play library is almost here.
EA has announced that the full game of FIFA 21 is joining the standard tier of EA Play beginning May 6 on all platforms. This also means that it's going to be available as part of Xbox Game Pass on PC, and Game Pass Ultimate on Xbox.
To celebrate the launch, EA Play members will get access to unique in-game challenges and rewards, as well as FIFA Ultimate Team kits and Volta Football gear. EA Play members also get a seasonal XP boost at the start of every new season in FIFA Ultimate Team.
Considering that the game is coming to all platforms, this also means that PS5 and Xbox Series X/S owners will be able to play the enhanced, native next-gen version of FIFA 21, as EA has confirmed when we asked.
In other news, EA Play subscribers will receive multiplayer brawler Knockout City when it launches May 21 - that's the game's full version.