FIFA 11 videos details how to be a goalkeeper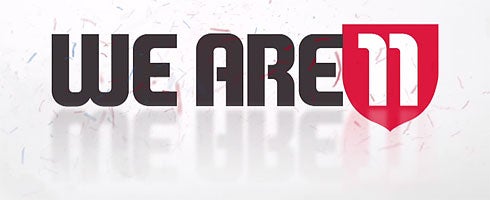 After the break. Remember: move with the left stick, dive with the right stick.
EA's released a movie showing off controls for goalkeeper play in FIFA 11, and suitably polished it looks too.
An indicator appears in the box showing the best position in which to cover the goal, and shooting players light red. You'll need to perform a timed dive with the right stick to stop the crowd throwing bottles of piss at you in the second half.
You can punch out shots and even shout largely fruitless commands to teammates, just as real goalkeepers do when they're standing around doing nothing in the freezing rain.
There's a ton of info here. As announced at gamescom, you'll be able to take on the role of goalkeeper in the game's 11v11 mode, and even play through an entire career.
See for yourself. FIFA 11's out on October 1 for PC, PS3 and 360.