Fallout: New Vegas to include Steamworks DRM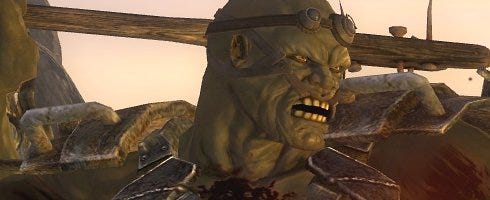 Bethesda has said that Fallout: New Vegas will use Steamworks SDK when released, making Steam a mandatory install when bought through retail on PC.
Speaking through a fan Q&A over on the game's official forums, senior producer Jason Bergman said: "Fallout: New Vegas will fully utilize the Steamworks SDK. This means that retail PC copies will activate via Steam. We are also using Steam for achievements and other features but not multiplayer, of course. FNV remains a single player only game.
This was followed up by a comment from community manager Nick Breckon, who said that Steamworks was chosen because it was the least intrusive option out there, and wouldn't have a negative impact on the Mod community.
"Use of Steam will be mandatory at retail," he said. "So what does that mean? We've implemented Steamworks in as light and unobtrusive a way as possible. Yes, you will have to install Steam when you install Fallout: New Vegas if you don't already have it. And yes, you will have to be online at the time of that initial install.
"However you can install the game on as many systems as you want (with no restrictions), and you do not have to be online to play the game after your initial activation.
"Not only that, but once the game has activated on Steam, you can throw out the game DVD entirely and just download the game over Steam. If you don't even have a DVD drive, you can just take the CD-Key from the box, enter it into Steam, and download it without ever using the disc at all.
"For those concerned, this will have no affect on mod development whatsoever. Modders will still be able to create and distribute their plugins the same way they have in the past.
"We made the decision to use Steam after looking at all the various options out there and decided that it provided the best, least intrusive experience for PC gamers. We think you'll agree".
Fallout: New Vegas will be shown at E3, and you can expect it to hit retail sometime this fall.