Score a Fall Guys bundle, Overcooked and Yooka-Laylee with Prime Gaming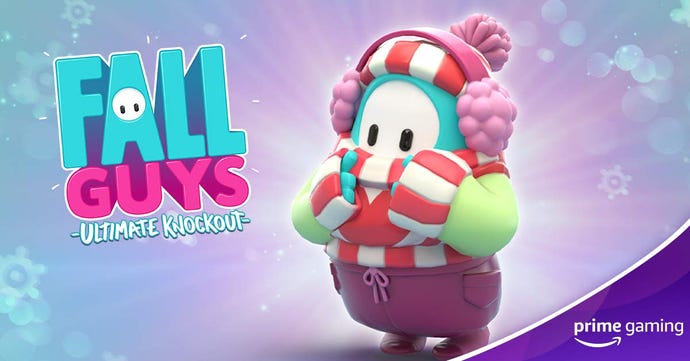 Fans can claim some extra Christmas goodies.

Amazon Prime subscribers can claim an exclusive Fall Guys bundle, as well as Team17's Overcooked and Yooka-Laylee and its sequel, The Impossible Lair.
As of now, users can claim a Fall Guys: Ultimate Knockout bundle that comes with the Winter Warmer costume (pictured) in addition to three crowns, which allow you to buy skins in Mediatonic's chaotic and colourful multiplayer romp.
These goodies can be snapped up here.
Furthermore, from Christmas Eve – December 24 – Prime gamers will be able to download and keep chaotic cooking multiplayer title Overcooked, as well as both Yooka-Laylee titles.
The former launched back in 2017 and was a spiritual successor to Rare's popular Banjo-Kazooie series of 3D platformers. A 2D sequel – The Impossible Lair – was released last year.
Subscribers also can claim seven days without ads over on Aquapark.io – from now – and Cube Surfer as of tomorrow (December 17).
To claim these offers, head on over here.
Prime Gaming was Twitch Prime but received a rebrand in August of this year and since content for titles including SNK games, Apex Legends and, um, EA's Rocket Arena has been handed out to subscribers.