Prime Gaming adds new SNK games, Apex Legends skin, Rocket Arena and more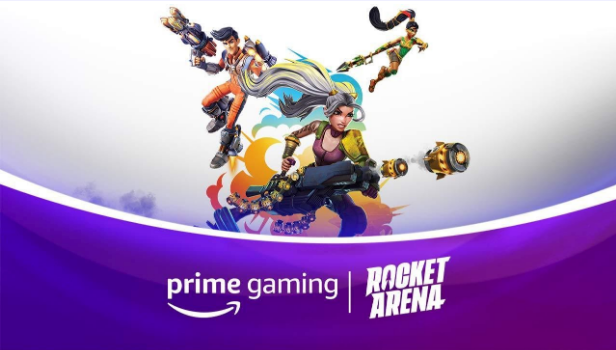 Prime Gaming is handing out some more bonuses for Amazon Prime subscribers in September.
As well as the opportunity to try out more games, you will also be able to claim even more in-game loot in various titles.
From now through until October 10, Prime members can add EA's recently launched (and quickly forgotten) title, Rocket Arena, on PC via Origin.
Final Strike Games and EA Originals collaborative team-based shooter has failed to get much traction with players since it launched earlier this summer, but maybe a shot in the arm via this Prime Gaming giveaway will be able to attract a few more people into the game's upsettingly empty lobbies. You can download Rocket Arena here.
More classic titles from the SNK collection have also been made available to members of Prime Gaming. If you're into retro titles like The King of Fighters, Metal Slug, Garou: Mark of the Wolves, Samurai Showdown or more besides, it's worth checking out which games you can claim.
Additionally, a new skin for Bloodhound in Apex Legends has been made available today, too. Will of the Allfather is available for Bloodhound from September 21 through until October 20, and you can redeem the skin at the link. The Finely Tuned Gun Charm is also available from until October 1, and you've got a few more days to nab the Custom Finish Rampart skin (which expires on September 24).
Prime Gaming rewards are now available for Valorant, too. The exclusive Netter Treter Gun Buddy was added on September 18 and is available for you to grab in-game right now.
If Runescape is more your thing, then there's also something available for you in Jagex's MMO, too. Prime Gaming is offering seven days of a RuneScape or Old School Membership as part of your Prime Gaming membership.
For a more detailed rundown of what is available now, and what's heading your way in the future, be sure to hit up Prime Gaming.