F1 2010 dated for September 24 in Europe and UK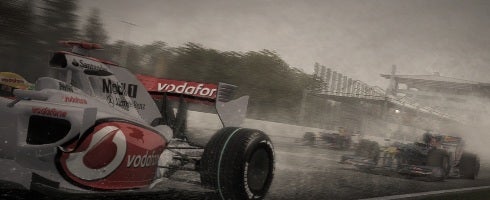 Codemasters has dated F1 2010 for a September 24 release in Europe and UK.
The date is mentioned at the end of a new video for the game, which you can get on the official Formula One website.
It features some of the teams which debuted in the sport this year, including Lotus, Virgin and Hispania.
The official site also has an interview with lead designer Steven Hood, which mentions 2011's version of the racer along with the return of KERS to the sport next season.
"We have a lot of things up our sleeve for future versions of the game and design work has already begun on F1 2011," said Hood.
"One thing I will say is that KERS is something that really excites us. The idea of a 'turbo boost' is video game gold so we're looking forward to seeing what we can do with it."
We do want.
F1 2010 will release on PS3, 360 and PC and the US gets it on September 21.