EVE breaks concurrent user record with 54,446 players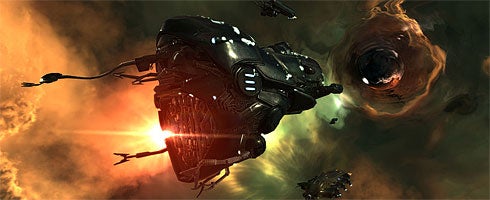 Single-server space MMO EVE Online's clocked a concurrent user record of 54,446 players, CCP's confirmed.
While the achievement's announcement is thus far restrained to the game's Facebook page (thanks, Massively), CCP's official user graph and an EVE-Offline.net map of Tranquility, the title's main server, back up the claim.
One of EVE's main USPs is the fact it's played on a single server, and it's demonstrably growing. The game crested 45,000 simultaneous users in January 2009, up from 35,000 concurrent players in September 2007.
EVE Online, a formidable and notorious RPG, is run on the CCP-professed "largest supercomputer cluster in the history of the gaming industry."
CCP is based in Iceland.