Eve Online is working on a system to talk players through the grief of losing their first ship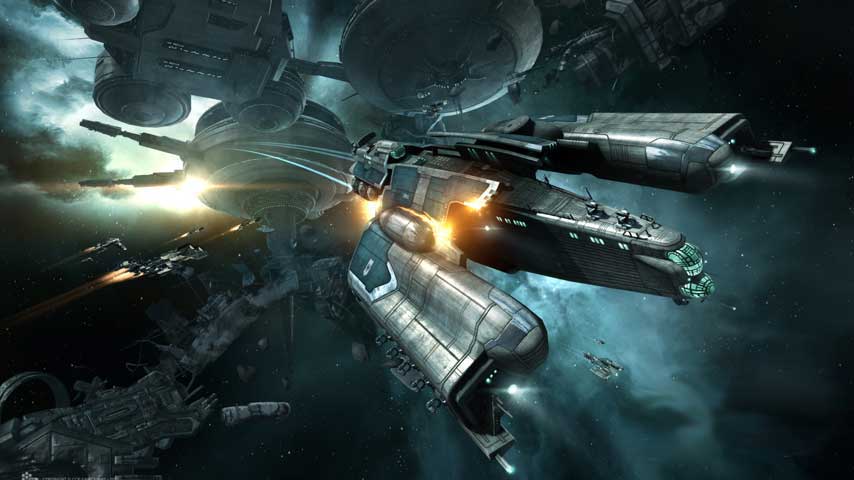 New players to Eve Online are often turned off by how complex and obtuse the game can initially feel, and the developers and moderators behind it are working to fix that.
Eve Online first released in 2003, and keeping it running and attractive since is tough going (as Matt discovered in this interview last year). With a playerbase made up of long-time experts, and all the stories you hear about the wild stuff that happens inside the game, Eve Online can be extremely intimidating for newcomers - especially when they lose their first ship with little to no warning
According to PC Gamer, who are reporting the news from an annual Fanfest that apparently happened "at a Finnish player's house", very few new players stay past seven days, and CCP Games wants to fix that. They're calling the system 'grief counselling'.
CCP Games CEO Hilmar Veigar Pétursson told PC Gamer that the developer is working on a system whereby a moderator will contact a new player the first time they lose a ship, talk them through what caused it, and potentially refund them with a new ship.
"We're going to start by doing it manually, so we can cover all the cases," Pétursson told the site; eventually they can "start to automate the process of grief counselling when you lose your ship for the first time."
"If you lose your ship and you understand the context of why you lost it and it makes you come back stronger," he believes.
If you're keen to try out Eve Online, then, this new system might make it a bit more palatable once it's in place.