Euro DSiLL confirmed for Q1 2010 at "higher" price of DSi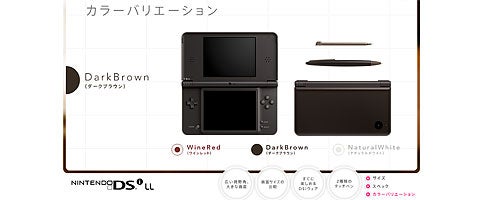 The just-announced DSiLL will release in Europe in the first quarter of next year, Nintendo just confirmed to VG247.
Here's the statement, sent by a UK rep:
"Nintendo today confirms that a new Nintendo DSi XL console is launching in Europe in the first quarter of 2010. The retail price of the Nintendo DSi XL is expected to be higher than that of the Nintendo DSi. Further details will be released soon."
Nintendo said today that DSiLL, a big-screen upgrade, will release in Japan on November 21 with a 4.2 inch display and a ¥20,000 (US$220) price tag.