Escape from Tarkov gets big update, early open beta details revealed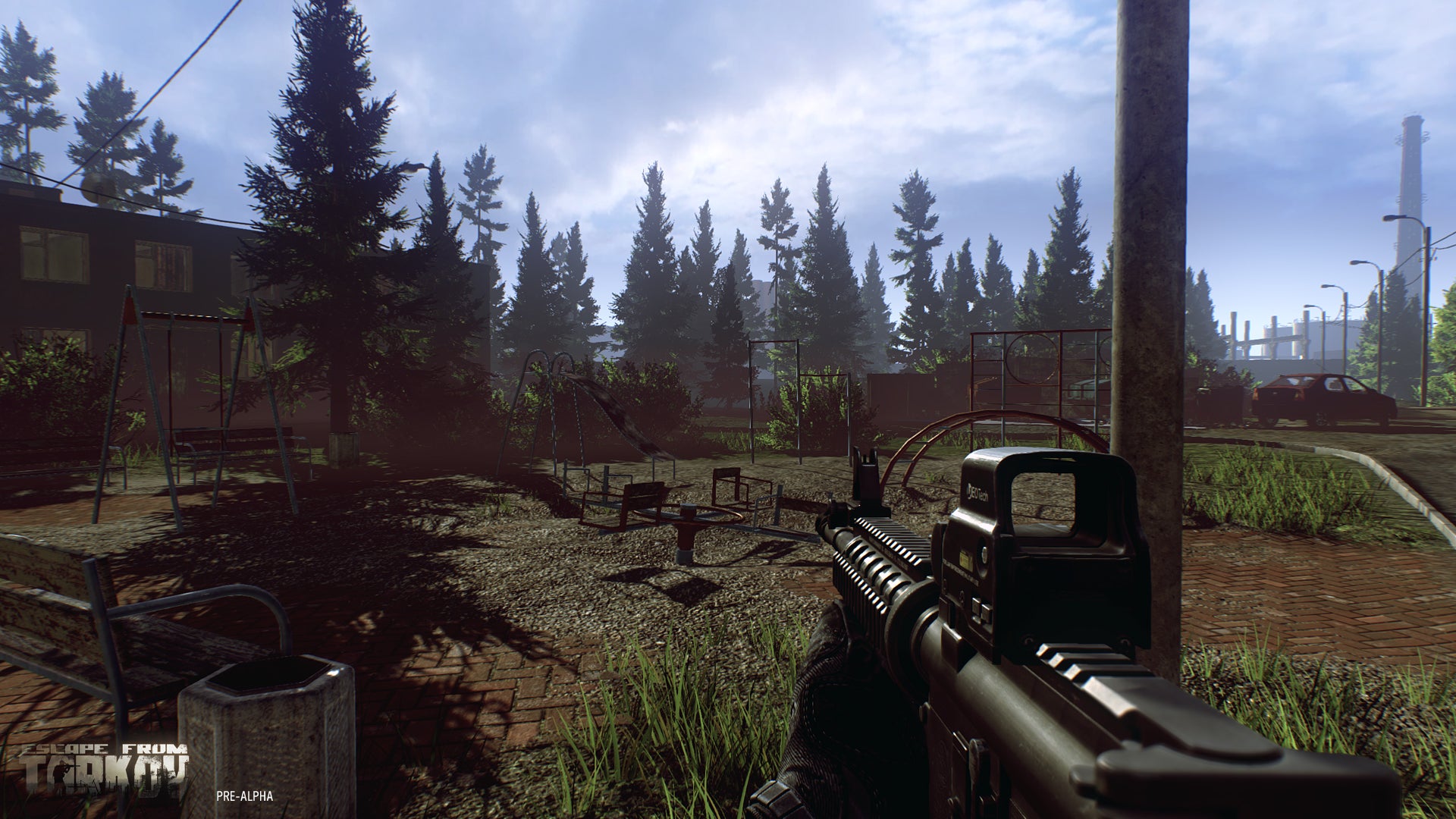 Escape from Tarkov has recently received a big patch as development of the upcoming open beta continues.
Currently in closed beta, the latest update for Escape from Tarkov focused on bringing new content. Over 70 new items were added, which include new weapons like the AKM, new weapon mechanics such as the ability to blind fire, and more.
This content push also affected starting gear for all players, though the benefits vary depending on the pre-order edition you own. This includes expanding the stash sizes for all versions.
Beyond the new content, the update added voice commands and gestures to make communicating with other players easier. Grenades have seen a big rebalance, alongside a larger balance pass on armour and character damage.
Finally, the update made some optimisation improvements for RAM usage, and improved the enemy AI. Developer Battlestate reiterated that the open beta is still on track for release at the end of year. The open beta is Escape from Tarkov's next big milestone, and its release will bring another big update to mechanics, add new content, and more optimise performance more in graphics and network usage.