Epic Games Store exclusives include Remedy's Control, "several major PC releases" from Ubisoft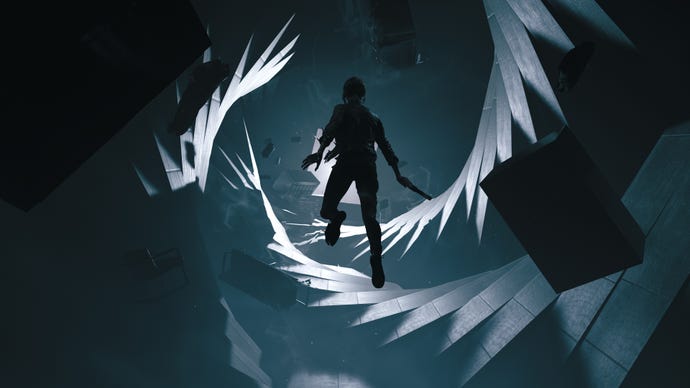 Ubisoft will extend its deal with Epic Games Store and release "several major PC releases" on the store which now boasts 85 million PC users.
During its State of Unreal presentation at GDC 2019, Epic announced several Epic Games Store exclusives, along with an extended deal with Ubisoft.
Apparently the launch of The Division 2 was enough of a success that Ubisoft will bring "several" PC releases to the store in partnership with its Uplay division. Details will be revealed in the future by Ubisoft, Epic said in the press release.
The company will also release some of its back catalog as part of the store's free game program.
More than a dozen games were announced for the Steam rival today at GDC. These include games from Deep Silver, and Take-Two's Private Division.
The Outer Worlds from Obsidian Entertainment and Ancestors: The Humankind Odyssey from Panache Digital Games will each be made available through Epic's store.
Ancestors will be an exclusive to the store, but The Outer Worlds will also be released simultaneously on the Windows 10 store, an Epic Games representative told us when reached for comment.
Titles such as Phoenix Point and Dauntless were previously announced as store exclusives, but Remedy's Control and The Sinking City from Frogwares are a bit surprising.
The latter's release was recently pushed to June, and Control, announced last year, is slated for release this summer.
Quantic Dream announced today it too would bring its PS4 titles Heavy Rain, Beyond: Two Souls and Detroit: Become Human to the store as timed-exclusives.
Other games coming exclusively to Epic Games Store:
Afterparty from Night School Studios
The Cycle from YAGER
Industries of Titan from Brace Yourself Games
Journey to the Savage Planet from Typhoon Studios and 505 Games
Kine from Chump Squad
Spellbreak from Proletariat Inc
Solar Ash from Heart Machine and Annapurna Interactive
Epic Games store launched in December 2018, and in additional to its exclusive titles, the Fortnite player base, and the free game program, its audience has grow to "more than 85 million PC players."