EndWar boss - PC and console difference is about "hit-driven" market, not design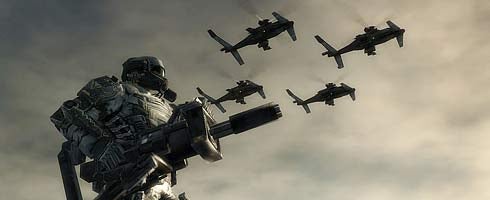 Ubisoft dev head Michael de Plater has told VG247 that the differences between success in the PC and console spaces are less to do with design and more concerned with "the market".
De Plater most recently headed up voice-based multi-format RTS EndWar at Ubi Shanghai.
"It was the biggest learning experience of my life," said of the game. "We did well over a million, and us and Halo Wars were the biggest RTSes of the past few years. We beat C&C on our first go, we beat Total War. So we were like, 'Wow, this is fantastic. It's this huge new RTS.'
"But, in the console space, there's so much pressure to really be in the top ten... It was a big learning experience that really the difference between console and PC isn't so much about the players or the game design or the things we thought it was: it's actually about the market, about how blockbuster-driven it is, and how hit-driven it is, and how big you have to be."
De Plater has since moved from the Shanghai studio to to Ubi's Montpelier developer.
Ubi Shanghai has already started work on an EndWar sequel.