EndWar Veteran map pack hits PS3 and 360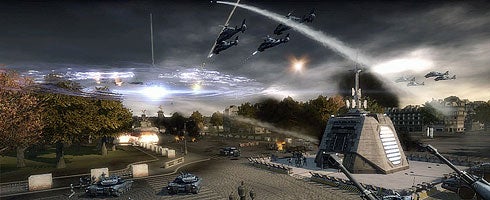 A free Veteran map mack for Tom Clancy's EndWar is now available on Live and PSN.
This bit of DLC contains two battlefields, one at the Cosmodrome in Russia and the other at the Strategic Petroleum Reserve in Richton, Mississippi. Both are playable in skirmish mode.
Per the original game, you can either take on the AI in this new content or go up against real live people.
Thanks, GameInfowire.